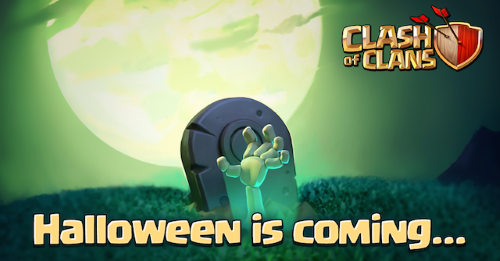 So at first SuperCell teased us with this picture of the Halloween Headstone as part of promotions leading up to the 2014 Halloween update, but it may not have been immediately obvious that the Halloween Headstone is actually an in game obstacle much like the Christmas Tree from previous years. If you're lucky (and you keep your village Nice and Tidy ) then after a few days you may have noticed a Halloween Headstone in your village. Some Chiefs will rip it up without a second thought, but if you are like me you want to know what you get for removing the Halloween Headstone before you destroy such a festive decoration. Well, fear not I've got all the details.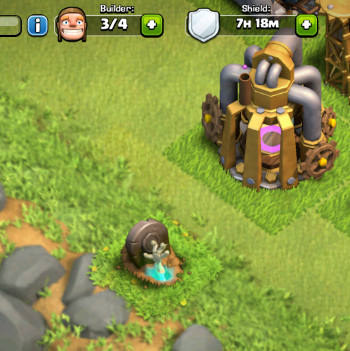 To be clear, the above picture is what the Halloween Headstone looks like. It's likely you have tons of regular headstones in your park after every attack - but it's easy to spot the difference. Regular headstones have no awesome blue light or skeletal hand coming out of them - and if you are in doubt, simply touching a regular headstone will make it disappear.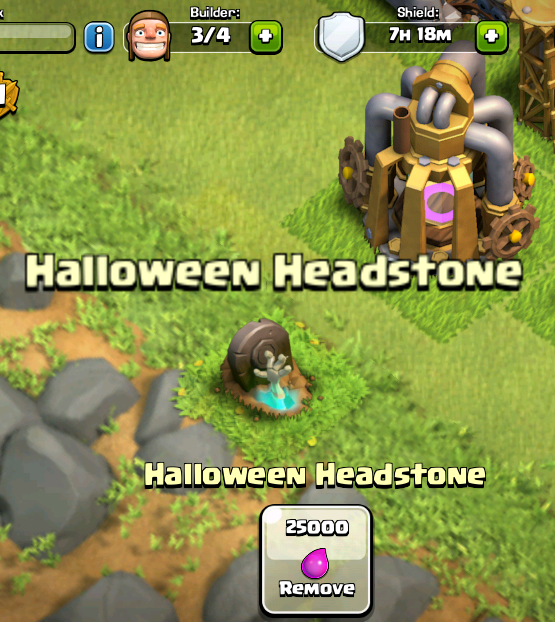 If you've gotten this far, you've likely already noticed that the price tag to remove it is 25k Elixir, but I mention it only for completeness. If you've got enough Elixir to cover that, you can remove the Halloween Headstone in 30 seconds and the reward is 75k Elixir. For those of you keeping score at home that's a profit of 50,000 Elixir. It's not a bad bonus, but it certainly isn't game changing. I'll plan on keeping one around for looks, but removing the rest to keep my village looking clean. I hope you found this helpful, and Happy Halloween!