After a good decade and a half of planning and saving, my wife and I were finally able to visit Hawaii. We traveled to Maui and spent a week on the eastern shore, in a region called Hana. There's basically one hotel there, which used to be the Hana Hotel and is now Travaasa Hana. If you're thinking of traveling to Maui to visit Travasaa or Hana, read on!
This trip has been years in the making. We had really wanted to travel to Hawaii for our honeymoon, but my wife and I were both broke college students at the time, with car loans, student loans, and everything else. After the kids were born, time was more the issue than money. Finally this year the stars aligned and we were able to get away for a week, just the two of us.
We picked Travasaa in Hana because we were already familiar with Travasaa in Austin. My wife and I spent a day there, which they call an "experiential resort." There's a bunch of activities to participate in - stuff like archery, ziplining, yoga, and a massive aerial challenge course.
Travaasa recently renovated their Hana location, and they offered us a promotional rate to come visit. It's still an expensive hotel, but having a lot of other stuff included (spa credits for the wife, excursion credits for me) helped offset the cost.
We flew American Airlines through Dallas to get to Kahului on the island of Maui. The trip wasn't nearly as bad as I thought it was going to be. I've traveled to Asia and Europe before, and those flights are just long and grueling. This one wasn't nearly as bad.
Once in Kahului, we flew to the Hana airport. Both Kahului and Hana are on the same island, so you could just rent a car and drive. However, Travaasa included the airfare (around $40 per person per way), and the drive to Hana tends to take a long time. It's actually a scenic route that tourists flock to while on Maui, called "the road to Hana.". It takes several hours, and the roads are often very narrow, allowing just one car at a time.
# Hana Travel Guide: The Travaasa Hotel
Travaasa picked us up at the Hana airport and we settled into the hotel. We had an "Ocean Bungalow" room that was absolutely gorgeous. The bungalows are situated on either side of a shallow, grassy ravine which leads right to the ocean. You can very clearly hear the surf from the room. The bungalows are spaced out enough that they feel quite private. It also helps that the hotel wasn't particularly busy while we were there.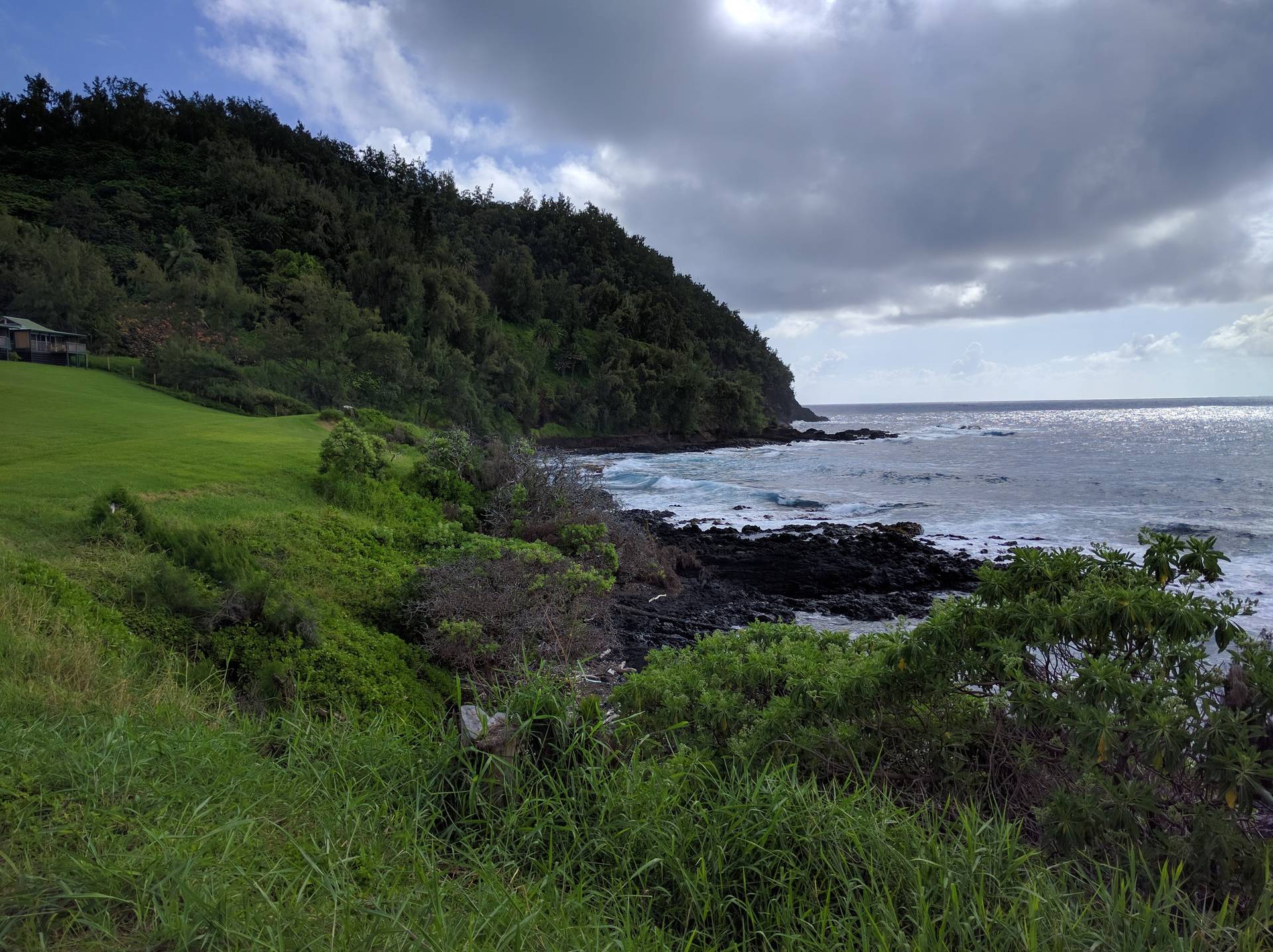 The room had a mini fridge but no microwave - we learned late in our trip that you can request a microwave from the front desk. Food was a bit of an issue, but we'll get into that later. There's no air conditioning, so we left the windows open (but the screens closed) to keep cool.
There's not a lot else to say about the room, except for what's not in it. There's no TV, which is kind of understandable. You're on Maui, look out the window! However, there's also no clocks whatsoever. A clock radio would have been a nice touch. There are ceiling fans, but they felt underpowered, and a stand or box fan to assist in air flow would have been awesome.
There wasn't much in the way of internet or cell service either. Verizon apparently works, but my Google Fi phone just barely had 1 bar of coverage the whole time I was in Hana. Travaasa Hana has free wi-fi, but it was quite spotty and often times I waited minutes or more for simple webpages to load.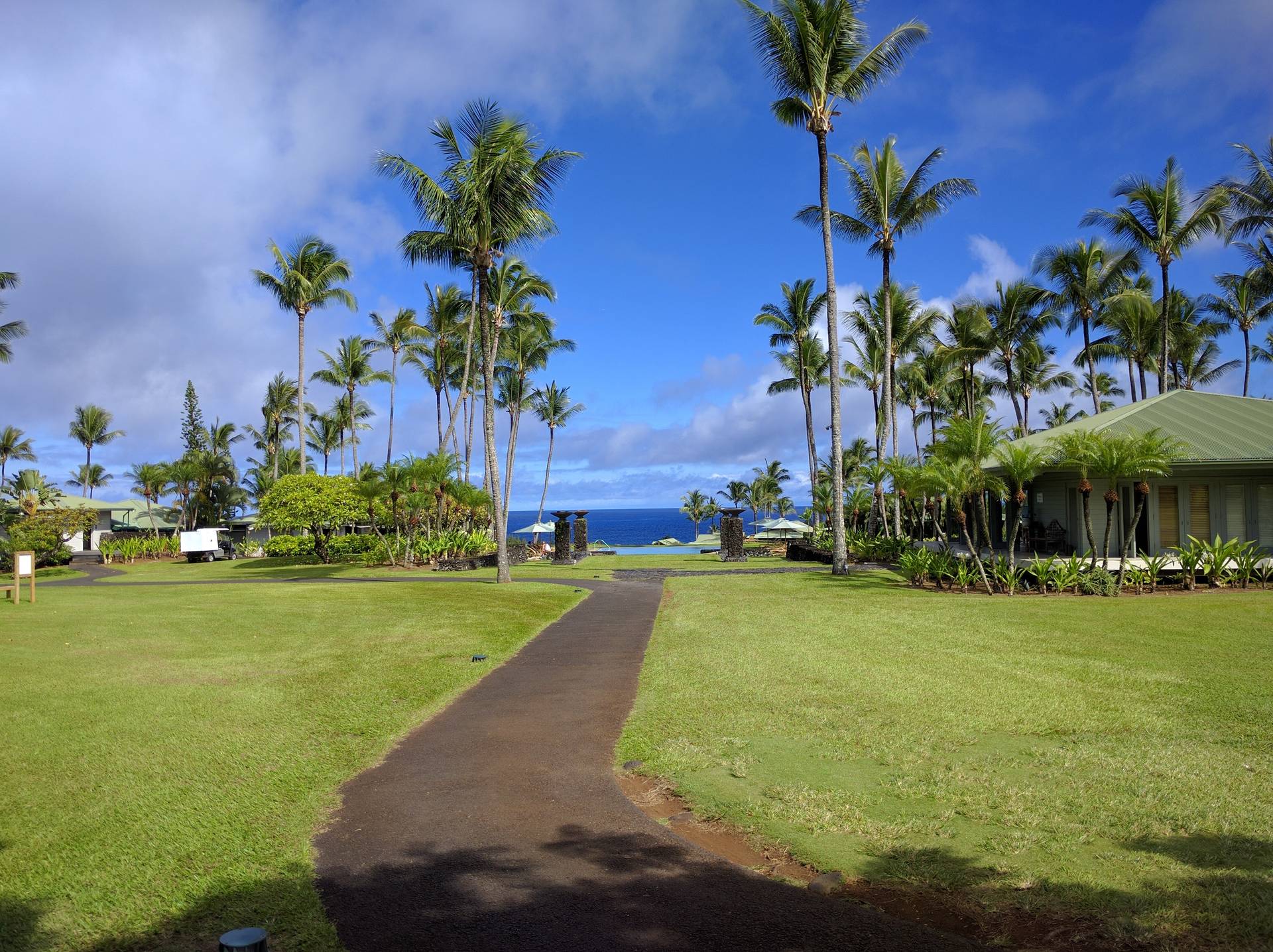 Travaasa Hana has a couple of good sized pools, although the one they call the "infinity pool" is definitely the most impressive. It overlooks the ravine at the top of the line of bungalows, and it's just a breathtaking view. I can think of far, far worse places to be than the hot tub there.
# Hana Travel Guide: Travaasa & Hana Activities
Since Travaasa bills itself as an "experiential resort," there are a host of activities to participate in. Some are included in the hotel room price, and others cost extra.
The included activities run the gamut, and I can honestly say we enjoyed almost every one we participated in. Some are more "arts and crafts"-y, like learning the ukulele or making flower leis. Others are more "outdoors"-y, like trying to make fire by rubbing sticks together, or going bamboo pole fishing in the harbor. The activities rotate and repeat, so there was usually something in particular we wanted to do on any given day. On the other hand, there wasn't a lot of pressure to overload any particular day.
We also took on a couple of the "costs extra" activities while we were there. The two that we picked were the Hana Gold Cacao tour, and the Skyview Soaring glider tour.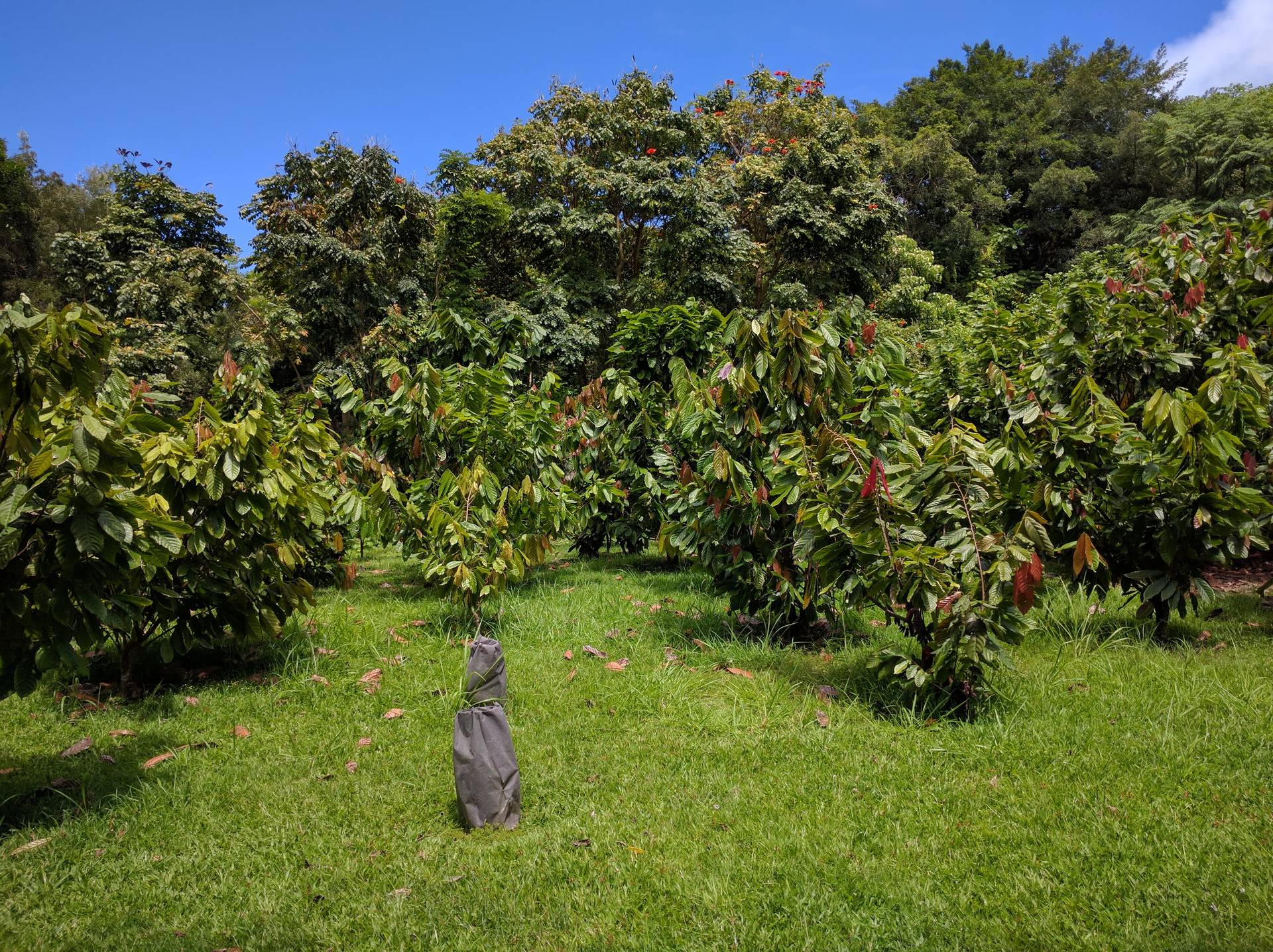 Hana Gold is a "branch to bar" cacao plantation in Hana where they do it all - from growing the cacao to making their own chocolate bars. It's a complex process, and the Frost family takes it very seriously. During the roughly hour tour, we saw cacao (and eventually chocolate) at every step along the way. For most of the process, it doesn't taste anything like what you'd expect chocolate to taste like - it starts out very citrus-y, then very bitter, before it is roasted and mixed with other ingredients to make it closer to what we associate with chocolate.
The tour was fascinating, as we actually got to get up close and personal with every step in the process. We got to see the pods on the trees, and then follow the cacao seeds through their journey through various devices and machines until they became chocolate. Naturally, after the tour was over, we got to sample some fresh chocolate. Hana Gold's chocolate is quite a bit different than your everyday Hershey bar. The rich taste lingers long after you've finished eating.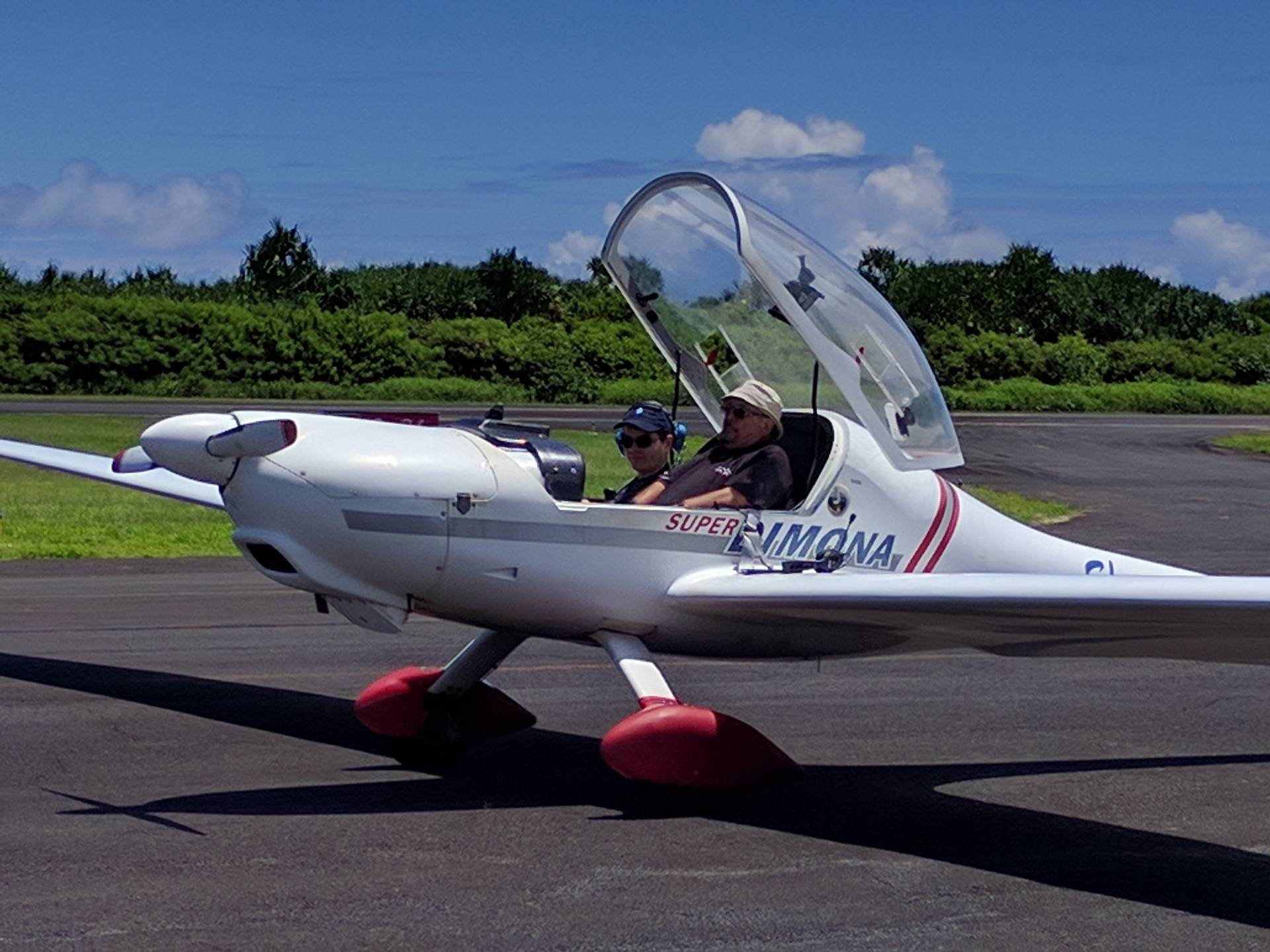 Skyview Soaring is owned and operated by Hans Pieters, a Dutch flying enthusiast who technically lives in California, although he much prefers Maui. My wife and I each signed up for a one hour glider tour, and it was fantastic. The glider is actually self-powered, so you take off from the airport and climb to 15,000 feet before coasting back down to the ground. The first half of the trip (or the entire thing if you opt for a 30 minute tour) is dedicated to exploring the eastern and southern coasts of Maui.
The second half varies depending on the weather - in my wife's case, she got an up-close look at Maui's volcanic crater. However, when it was my turn, clouds had rolled in and made that particular destination a bit risky. Instead, we angled more towards the Haleakalā Observatory. The glider ride is quite serene and peaceful, and a great way to get a birdseye view of Maui.
# Hana Travel Guide: Sites to See
Travaasa appears to have a deal with Enterprise to rent cars on a per-day fee schedule. We rented a car from the concierge desk one day to see the things that were beyond walking distance.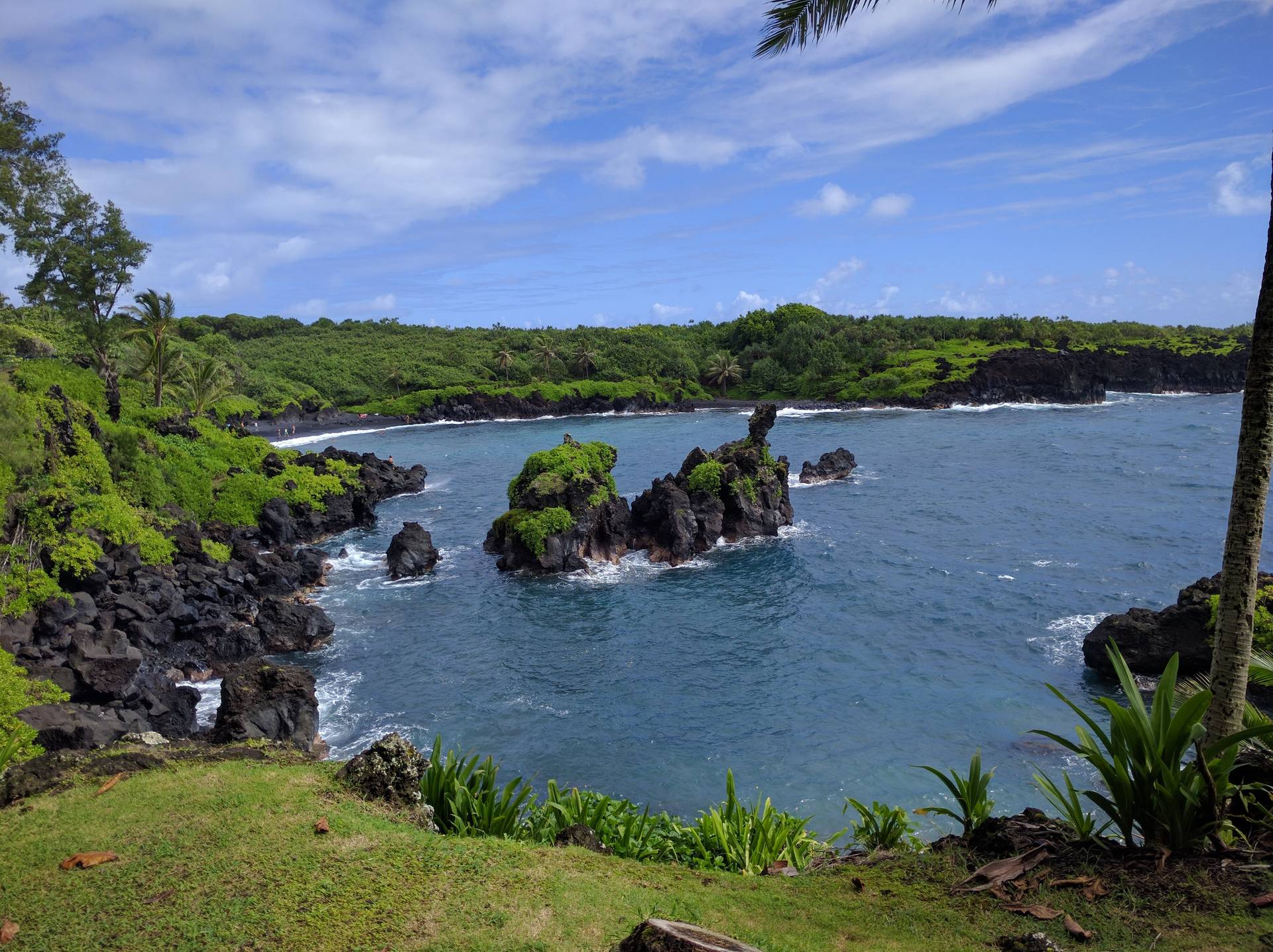 Just to the north of Hana is Waiʻānapanapa State Park. There's a small black sand beach here, and some caves to explore. You can also take a short hike to the top of the cliffs overlooking the Pacific Ocean. This park was the more chill and relaxed of the two. There's no fee to get in, although I suggest going early in the day (before lunch) to avoid the rush of tourists taking the Road to Hana.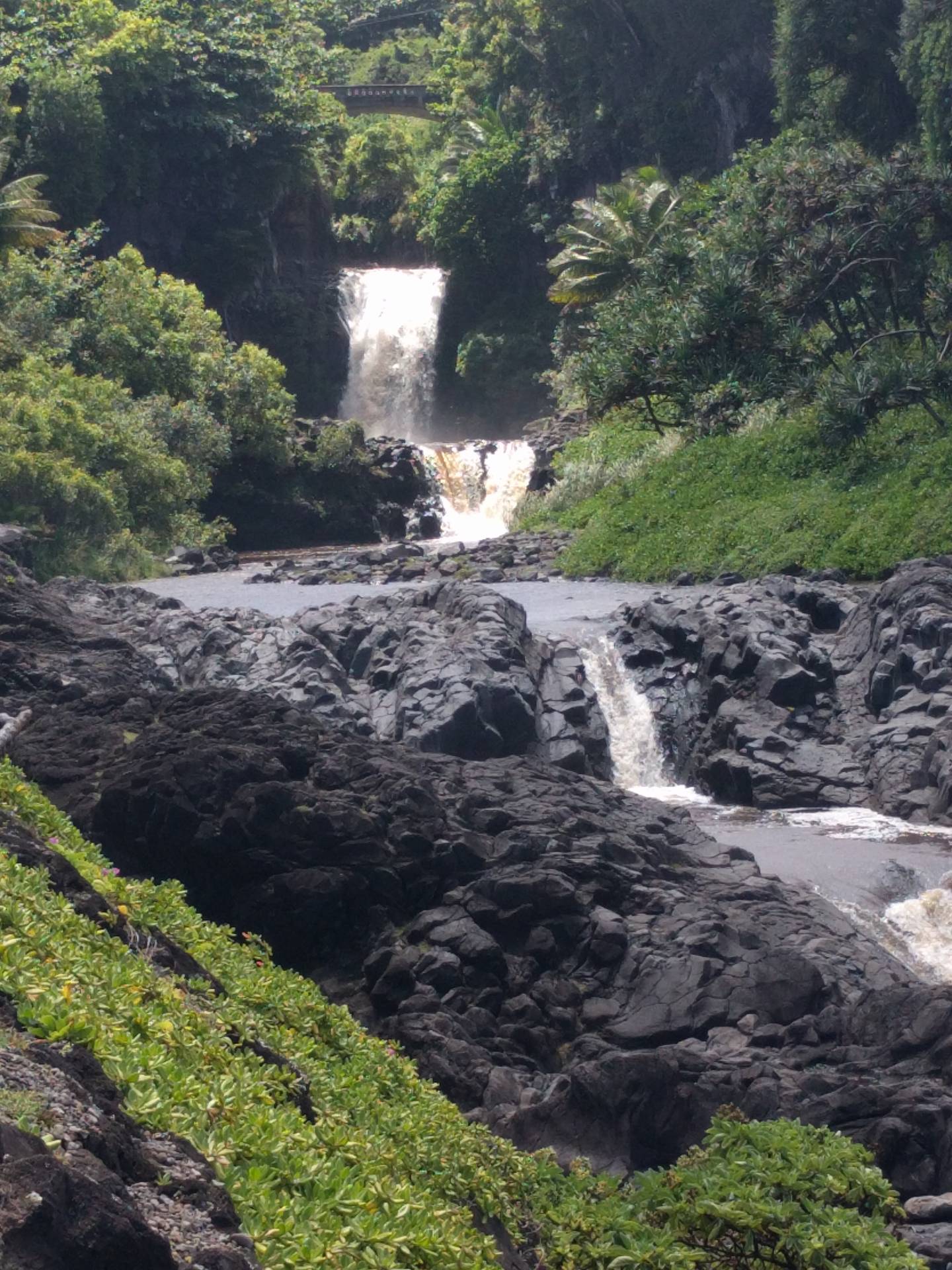 About 45 minutes south of Hana is Haleakalā National Park, which is much, much bigger. There is a fee to get in here, although paying once gets you into several national parks nearby. There are several trails to hike, with the longer Pīpīwai Trail taking you up to some beautiful views of Maui's waterfalls. The far less strenuous Kuloa Point Trail heads down to the Pools at Ohe'o, a scenic spot right on the cliffs of Maui overlooking the ocean.
# Hana Travel Guide: Food
Food in Hana can be a tricky subject. Hana's schedule seems to be very much centered around when the tourists arrive from the Road to Hana, so at lunchtime there is a lot of variety. Food trucks are located all up and down the main road through town. My favorite was probably Braddah Hutt's, a bar-b-que joint that's a short walk from the center of town. The chicken was just amazing, and the rice soaked in the leftover sauce was divine.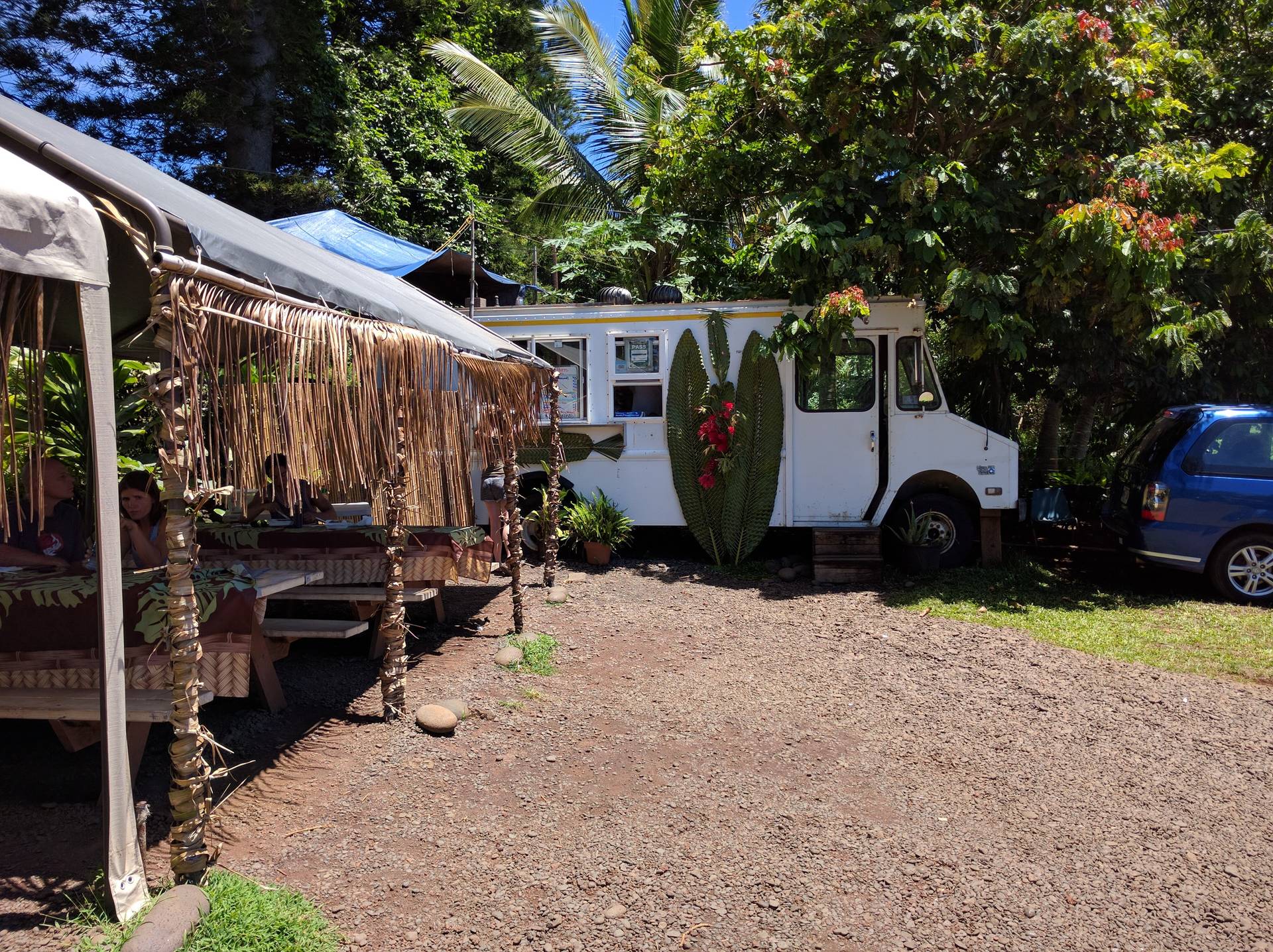 Breakfast is a bit more tricky for mainlanders like us - we'd wake up at 5 am or even earlier, which is late by Texas time but crazy early Maui time. We typically relied on cereal and snacks for breakfast. Dinner is likewise difficult, as most places closed around 2 pm. For dinner, we often had lunch leftovers or just a quick peanut butter and jelly sandwich.
There are only a couple of restaurants we could find that were open for dinner, and both of the closest ones were owned by Travaasa. The food prices are pretty insane - you're not getting out of the restaurant for less than $20 a person for breakfast or lunch, and it's more like $50 per person at dinner. Yeah, things are more expensive on Maui. But 3 pancakes shouldn't cost ~$17 anywhere on this planet. You can eat at the food trucks for around $10 a person, which is far more reasonable, and far more "authentic" Hawaiian food. For these reasons, we tended to avoid the Travaasa food.
Grocery-wise, there's a couple of stores in the town center that sell a reasonable selection of pantry staples. Hasegawa General Store is at the bottom of the hill, while Hana Ranch Store is near the top. It pays to check both out, as they're both small shops with somewhat limited selection.
Fresh fruit is about the cheapest and easiest way to eat in Hana. There are tons of roadside stands and food trucks that serve it. My wife's favorite by far was the "apple banana." It's a sweeter, more flavorful banana than what's available in the continental US. There's also the "ice cream banana" which is even sweeter and creamier, but my wife definitely preferred the apple bananas to them.
# Hana Travel Guide: What to Bring
Packing for our trip to Maui was a bit complex, but we brought a lot of that on ourselves. On the ride over, we opted not to check bags because the fees were kind of outrageous and we were worried about lost luggage. Thus, we had to fit all our liquids into two quart size bags. It's tricky to pack a week's worth of sunscreen, bug spray, and toiletries into such a small space! Plus, that meant we were limited to what would fit in two carryon size pieces of luggage, which was tricky as well.
As always, I ended up packing some stuff that was super useful and leaving behind some things I wish I'd taken. Here's my "must have" list while packing for Maui:
Sunscreen. It's bright, you will burn. The sun is oppressive and hates my skin. I got burned the first day, but luckily it was mild.
Bug repellant. Get the "deep woods" maximum strength stuff, and wear it when you're going somewhere forested (like the parks, Hana Gold, etc) and in the evenings. Mosquitoes ate us for lunch whenever we forgot to wear bug repellant.
Hats. I brought a couple ball caps, but I wish I had a wider brim hat for some of the longer hikes to keep the sun off my neck and shoulders.
Sunglasses. Noticing a trend yet?
Swimsuits. Obviously, if you're on a beautiful island in the middle of the ocean and you're not wet, you're doing it wrong.
Athletic t-shirts. The kind that dry fast are wonderful to just wear around. It gets moist in a lot of uncomfortable spots quickly otherwise. I actually wore mine with swimsuit bottoms on days when I wasn't planning to get in the water just because they were lighter than normal clothes.
Baby powder. Keeps you dry!
Shoes. Something beach appropriate, and something for hiking.
Bags for carrying stuff. We had one reusable grocery bag that made the hike from the grocery store a bit more bearable. Also having a small but comfortable pack to take places can be quite useful.
# Hana Travel Guide: Conclusion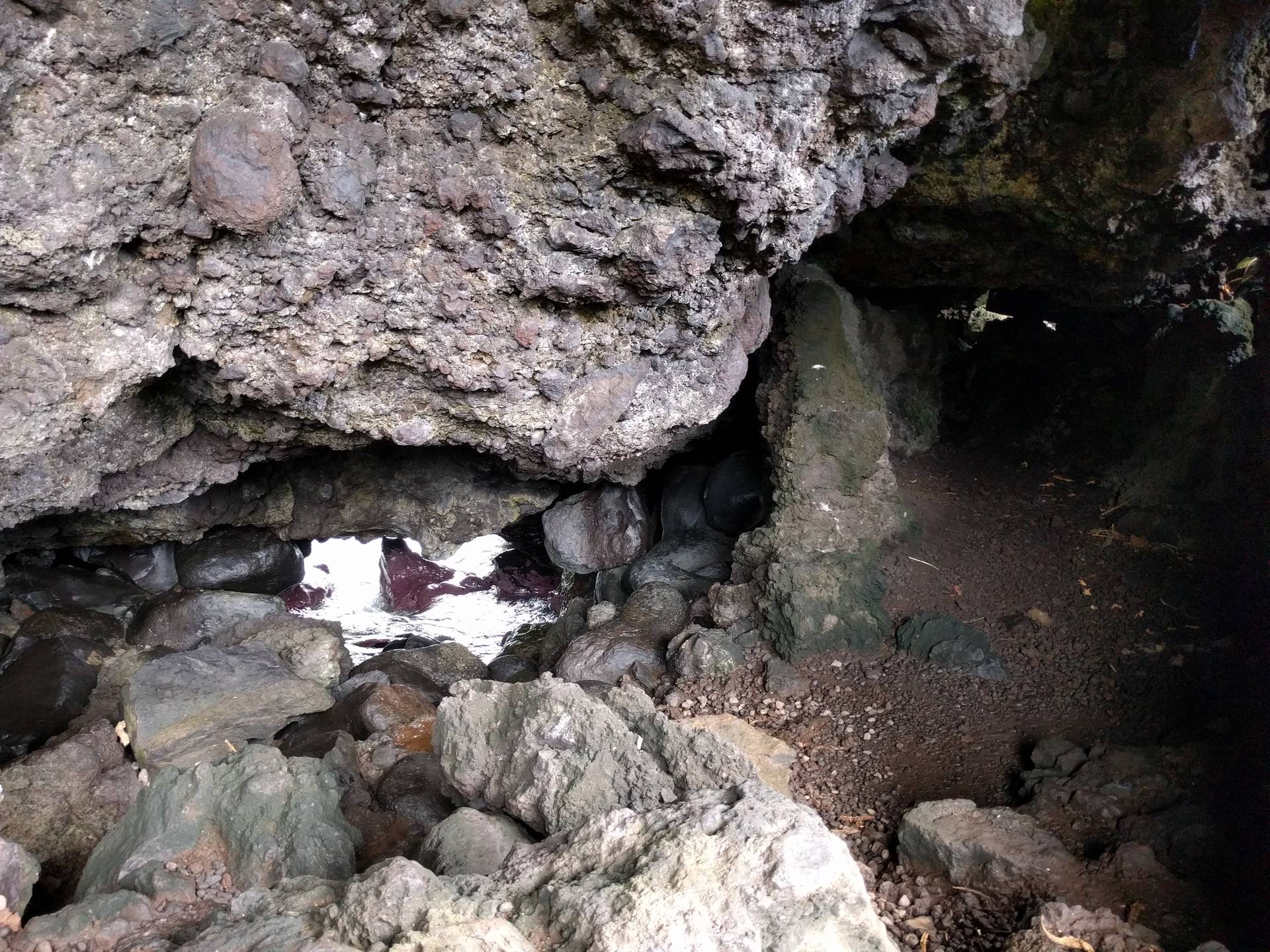 Hana is a beautiful, remote, quiet destination for vacation seekers who want to relax and take life slow for a bit. The people are awesome and super friendly, the food is excellent, and there's plenty to see and do in the surrounding area. Things get quiet after dark, and there's just the sound of waves to rock you gently to sleep.
Travaasa Hana is a luxury hotel, with all the things that being a luxury hotel implies. It's expensive, but it's a nice, well maintained property with plenty of amenities.