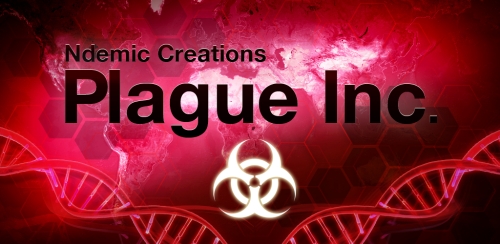 Recently, I've been trying out some mobile games that cost money. You heard me right, and I know the blasphemy is still reverberating in your head, but the truth is I'm a little tired of the free to play aftertaste. I've had my eye on Plague Inc for a long time, but I always had something else "free" to occupy my time. I finally decided that for cheaper than the price of a soda ($0.99), it was worth it to try it out. I've since learned that you can often even get this one for free, due to frequent sales.
Well, after several hours of play, I can say unequivocally that Plague Inc is worth a buck. While you can unlock certain game modes early for a fee, and there are additional "episodes" that also cost more - the basic game contains no pay walls. In my mind, the pricing model for Plague Inc is nearly perfect - a very good game for an excellent introductory price, a la cart pricing for those that want to avoid grinding, and "DLC-ish" added game content. I wish this model was more prevalent, and I hope that it is helping Ndemic bankroll more games.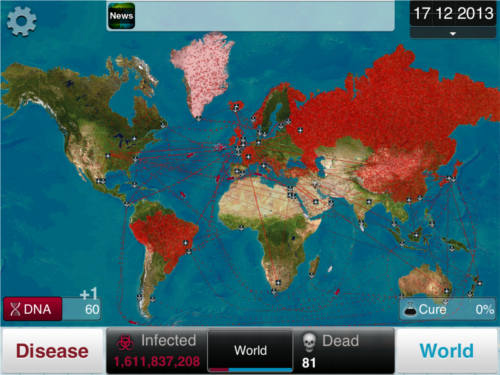 At first when you play Plague Inc, it may give you some hope for humanity. If you've ever worried that some pandemic like Swine Flu was going to wipe out the world, or that the plot of Outbreak might come true - you'll see that while humanity may be decimated by disease, it would be very hard to wipe it out with pretty much anything. I guess that isn't really that big of a consolation, unless the end of all humanity keeps you up at night.
After playing a bit of Plague Inc - that same tenacity of the human spirit really starts to annoy you. You may even develop a dislike for certain seemingly-innocuous countries like Greenland, due to their incredible resistance to pathogens. New Zealand, a beautiful nation I've had the good fortune of visiting, has frequently been the target of vitriolic sputterings due to their effective policies on preventing disease importation. Despite the ill will it generates towards island nations, Plague Inc will occupy you for hours as you try to exterminate those pesky humans with your myriad varieties of "death sauce".
Having trouble infecting the world? Click the "next" below for the best strategy and tips for global annihilation.