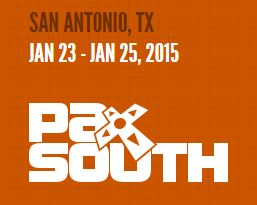 When the smoke has cleared
Welcome to the third and final part of my guide to attending PAX as Media. If you missed part 1 and 2 check them out for details on the process to get accepted as media, and suggestions for making the most of your time during the event. In this section, I'll finish up with some quick tips on how to take what you've learned from the conference and turn it into some great content.
Be quotable
As you review your notes and start to produce your takes on the best of the conference, remember that many audiences need a "tl;dr" version of your content before they will be interested to read more. Developers also benefit from having short quotes or summaries that they can share on social media, or highlight in the "brag" sections of App stores and game marketplaces like Steam. If you really love something, don't just say you love it - be quotable. For example, agent86ix and I decided we were far too excited about PAX to merely give a "Best of Show" award, and instead opted for the [Shut up and take my money award](https://www.withoutthesarcasm.com/con-report-best-pax-south-2015/# SUaTMM).
Think about your audience
While there are probably a million topics you want to go after, take a few minutes to get organized and target the topics a) that you think would be most interesting to your target audience and b) where you can produce the most valuable, authoritative content. In many cases long form articles (like this guide :P) may not be as interesting or useful as shorter takes, pictures, or videos that distill the greatest moments or experiences of the event.
Did you miss Part 1 and 2? Use the navigation buttons below to get learn how to get a Media Pass, and how to get the most out of it when you are at the event.