After our first visit to PAX South this year, agent86ix and I learned a lot. We also had the chance to visit a large number of PAX Exhibitors for the first time and while the experience was still fresh in our minds I wanted to share our impressions of the best practices for PAX Exhibitors. Read on for some tips to fine tune your exhibition for better media exposure.
Pre-Show
In the next section I'll talk about things to do before the conference event. These are things that will take some prep time or some consideration. You can probably start thinking about them right now.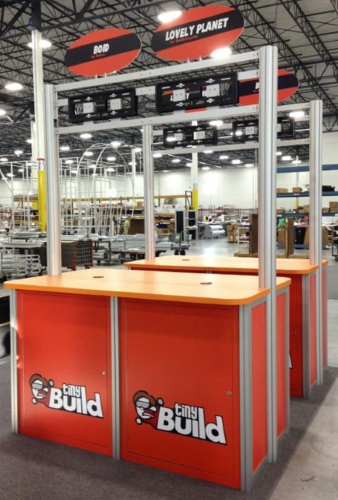 To Demo or not to Demo
I highly recommend sharing copies of your game with media before the conference. Several developers did so for PAX South, and both agent86ix and I picked up these games and were well versed in them by the time the show rolled around. What's more - these demos increased the likelihood for us to put one of those developers on our "must visit" list during the show. Nothing gets a gamers attention like being able to play a game.
If you have reasons to not share a demo, or are not at a point where you are prepared to, be sure to at least have some type of explanation of your project out on the web for media to review. A video, some concept art, or even a text description is a lot better than nothing. A surprising number of exhibitors had little to no information about the game they were working on posted on the web.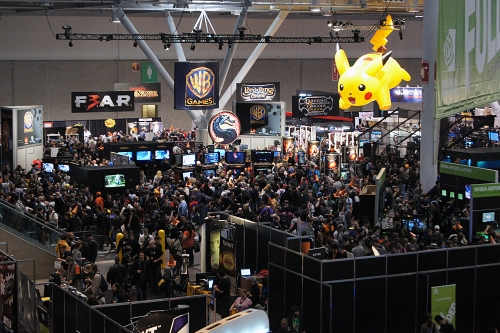 Floor prep
Before pitching in my two cents let me first recommend excellent post-mortems by Bishop Games and tinyBuild. Those guys both picked up on the need to have a large number of game setups, to try and keep wait times to a minimum. If possible I'd suggest having one "extra" station that is somewhat more secluded to allow for media interviews, especially if you are scheduling meet ups. There were probably half a dozen games we skipped during the conference because the lines were just too long. We meant to come back, but never had the time. If you aren't getting many media visits you can always use it to cut down on the main queue.
I'd also like to emphasize the need to keep your demo short. I'd shoot for around 5 minutes. Excessive demo length was probably the most common problem among PAX South exhibitors - and agent86ix and I were puzzled why so many demos were so long. Summarizing is an art, and I'm sure it can be hard to distill the best parts of your game into such a short time - but you have to try. Long demos translate directly to long waits, and in the end that just means fewer media and gamers will get to experience your product.
Pro Tip An old trick I appreciate in a lot of demos is a short "and there's more" video at the end. This a great way to show additional levels that aren't complete, abilities that are hard to master quickly, or in general anything about your vision for the game.