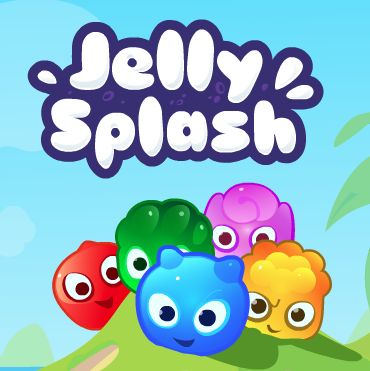 Those of us old enough to remember Columns on Sega know that the debate on "derivative" puzzle games, and games themselves is as old as... well ... games. There will certainly be those who rag on Jelly Splash for it's similarity to Candy Crush. I'd actually liken it to the lesser known (and far better in my opinion) Puzzle Craft - but regardless, it is hard to argue that it is forging new territory in the match three genre. All that said, it is a decent game in its own right with cutesy art, and satisfying puzzles that seem to skew a touch less torturous than Candy Crush (which is a welcome change). If you are interested in break from crushin, Jelly Splash might be right up your alley. Read on for some beginner tips on splashing some jellies.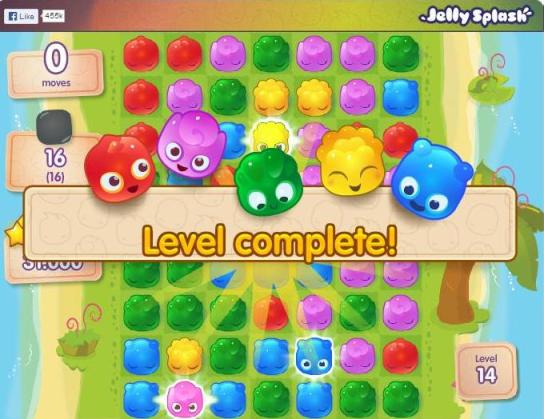 The Basics
Your goal in Jelly Splash is to connect friendly-faced flamboyantly colored jellies in groups of 3 or more to explode in what is hopefully a painless joy-filled event. Connecting more than 6 jellies in this way will create a random Super Jelly, which functions similarly to the "Striped Candies" of Candy Crush Saga. Connecting to these Super Jellies in a future match allows you to take out a whole row or column, and joining more than one just increases this effect.
What time is it? It's Splash Time!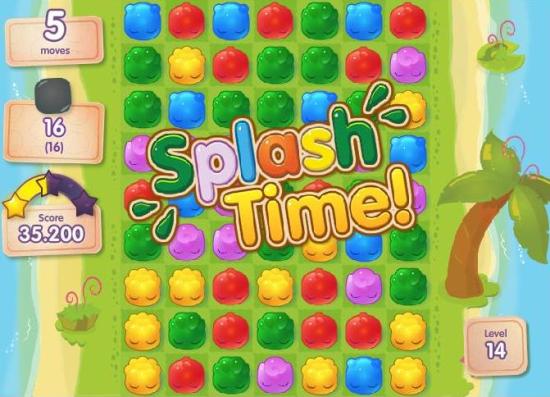 Finishing a level with left over moves causes a Sugar Cru.. *cough* I mean Splash Time. Splash time ticks off your remaining moves a few at a time and converts them to Super Jellies. Jellies splashed in this way generate 2500 point plus the point generated from the rows and columns they clear.
Pro TipWhen going for a really high score, banking a bunch of moves for Splash Time is not always enough to get you there. Very large combos (~8+) will net you more points than a Splash Time Super Jelly. Also remember that any Super Jellies you leave on the board will explode and generate points before Splash Time begins, so you can bank so points that way as well.