Update: Breeding Pair Found! Wow, a second set of gemstone dragons!? Who would have thought. Backflip has said this one is kicking off another round of Gemstones, each with 3 months to breed. Still, everyone wants to hatch every gemstone with the fastest breeding combination possible, so we'll be covering that here.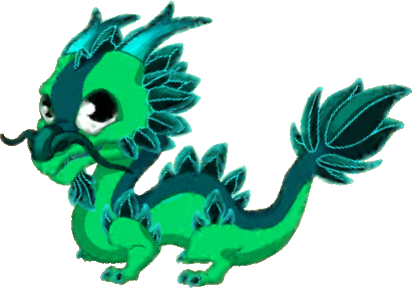 Breeding Pair: Plasma + Salamander
Breeding Time: 30 hours 26 min or 24 hours 21 min (with upgrade)
Availability: Till August 15th
Type: Gemstone
Price: 700 gems (It's raining gems!)
"But I don't have a Plasma!" you say. Have no fear, WOTS has your back with our complete Opposites Breeding Guide.
It's also worth pointing out how laughably poor the earning rate on this dragon is. It is around for a long time and gives you a chance to grab a couple if you've had trouble getting the others, but it tops out at 2 Gems per Month! Pretty uninspiring.
Looking for the full list of limited dragons available right now? Check it out here.