While at PAX South this year, EBongo and I stopped by the HyperX booth to check out the latest from Kingston's gamer-focused line. While we saw several pieces of new gear, by far our most anticipated item was the Cloud Revolver - the follow-on to HyperX's Cloud and Cloud II headsets. With the help of the fine folks at Kingston, EB and I snagged a couple of review units. Now that I've had a chance to play with mine for a while, I'm ready to weigh in. Coming up in this Cloud Revolver review, I'll lay out the improvements and give you my read on these new cans.
Full Disclosure HyperX provided Cloud Revolver headsets for EBongo and I to review and to wear when we're streaming. They did not have editorial control over the content of this article, and we do not sell advertising space directly to them.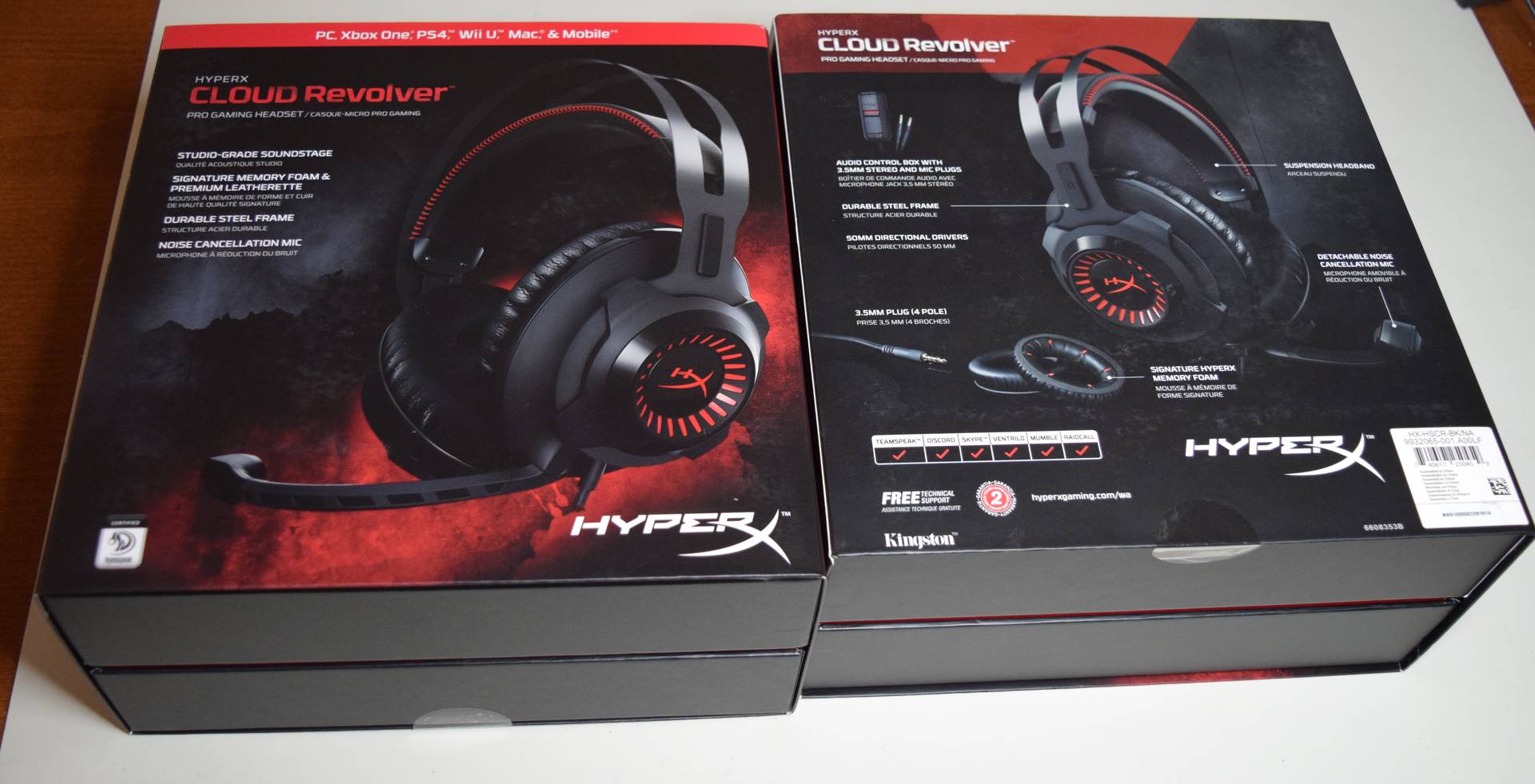 HyperX hasn't been making headsets as long as companies like Logitech, Turtle Beach, or even relative newcomers Astro. However, they made a huge splash when they launched the HyperX Cloud. The Cloud II was released shortly afterwards, and added 7.1 surround sound in the form of a USB sound card bundled with the set. I boughtd a Cloud II and I've used it daily for the past year, and it is by far my favorite headset I've owned, and I've tried on and used a lot.
The Cloud II is super comfortable to wear, it's got good sound quality, the mic is quite good, and I love the metal construction. Most gaming headsets seem to cost at least $200 for comparable specs, and the Cloud II retails for around half that. Basically, you're getting a pretty damn good headset at a bargain price. That's a tough act to follow, but the Revolver does an excellent job of exceeding expectations.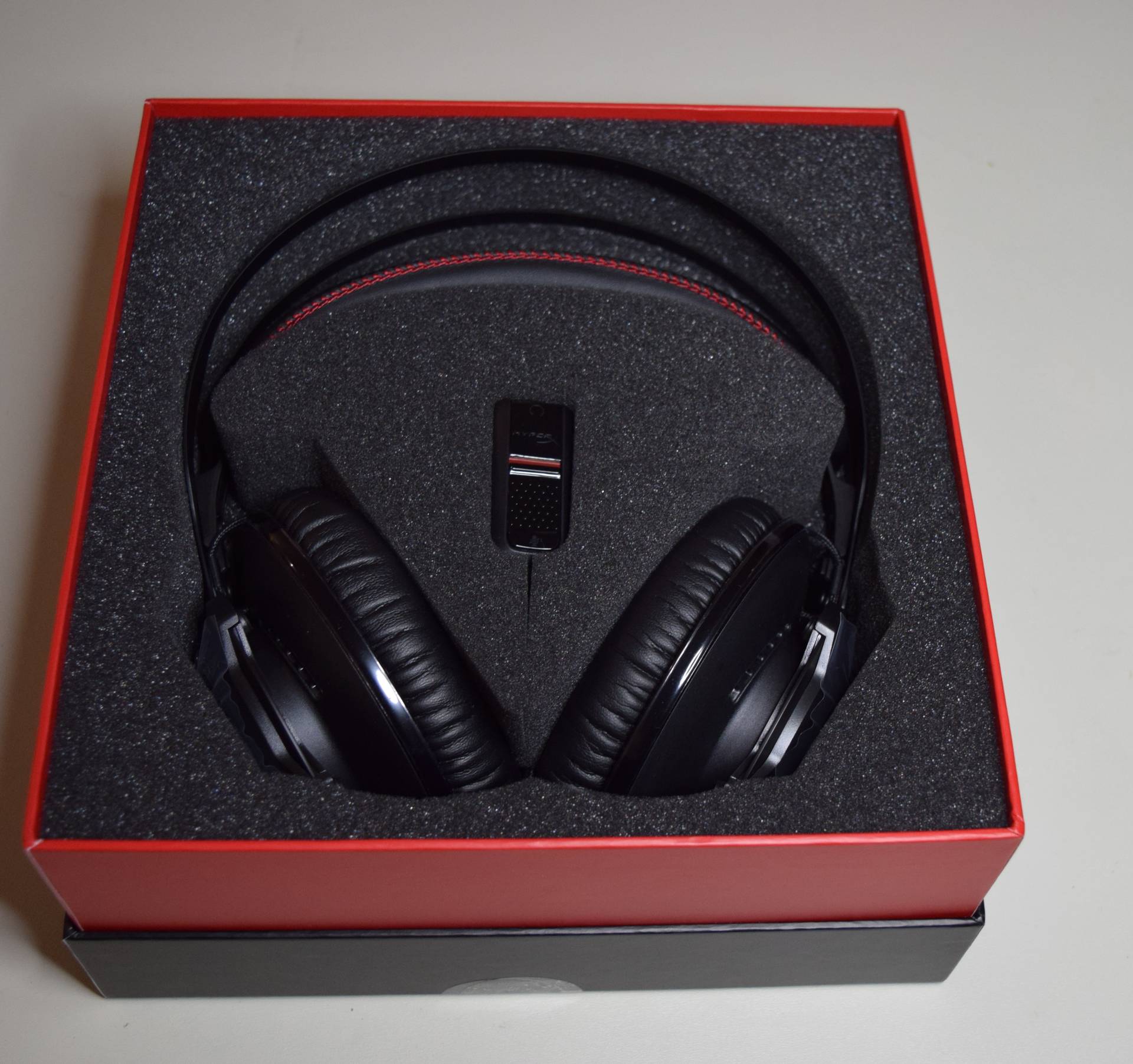 For starters, the Cloud Revolver doesn't change what wasn't broken about the Cloud before it. The padded headband is still here, as are the comfy memory foam ear cups. The mic is still on a flexible boom, and the recording quality is still good as far as headset mics go. The audio quality from the speaker elements is likewise excellent. It's got the same braided cord as its predecessor as well. All told, this is a comfortable, high performance headset that I'm happy to use.
Some things have changed for the better - most notably the metal suspension headband. I love this thing! It's kind of rare in the world of gaming headsets, although the SteelSeries Siberia has something like it. On the Cloud Revolver, though, it's a solid piece of metal from cup to cup - this is a super durable suspension. In the past I didn't like hanging up my Cloud II because the headband was soft enough I was afraid I'd damage it. With the Cloud Revolver, the metal band is sturdy enough that hanging them up is no big deal.
The other nice thing about this metal suspension on the Cloud Revolver is that it means the headset adjusts itself to fit your head. Just put it on, and it stays in place right where it belongs. I do appreciate this, as it means that I don't have to worry about the fit - it "just works." If you move your head around a lot, though (especially up and down), the headset may shift a bit, which in some cases has caused a little bit of vibration in the suspension, which translates to a bit of noise for the wearer.
I will note here that I let my wife try this headset on, and she didn't like the way it sat on her head as well as the Cloud II. She has a small head, and has difficulty with headsets in general. I'd write this off as just it not working for her, but EB's wife felt the same way. If you've got a small head and find even the smallest settings on headsets to be too large for you, you might want to try on a Cloud Revolver first, or get one someplace with a good return policy.
The original HyperX Cloud was a stereo headset, but the Cloud II added surround sound in the form of a USB soundcard capable of 7.1 surround sound decoding. The Cloud Revolver drops back to stereo only, although that's just a limitation of the inputs - if you have a USB sound card that does 7.1 (say, for instance, the USB sound card from a Cloud II), you can easily add the missing surround sound support. When we spoke to the HyperX folks at PAX South, they mentioned that a surround sound version called the "Cloud Revolver S" was likely to ship this summer. If a lack of built-in surround sound is a deal breaker, you can wait a bit and pay a bit more to get that functionality.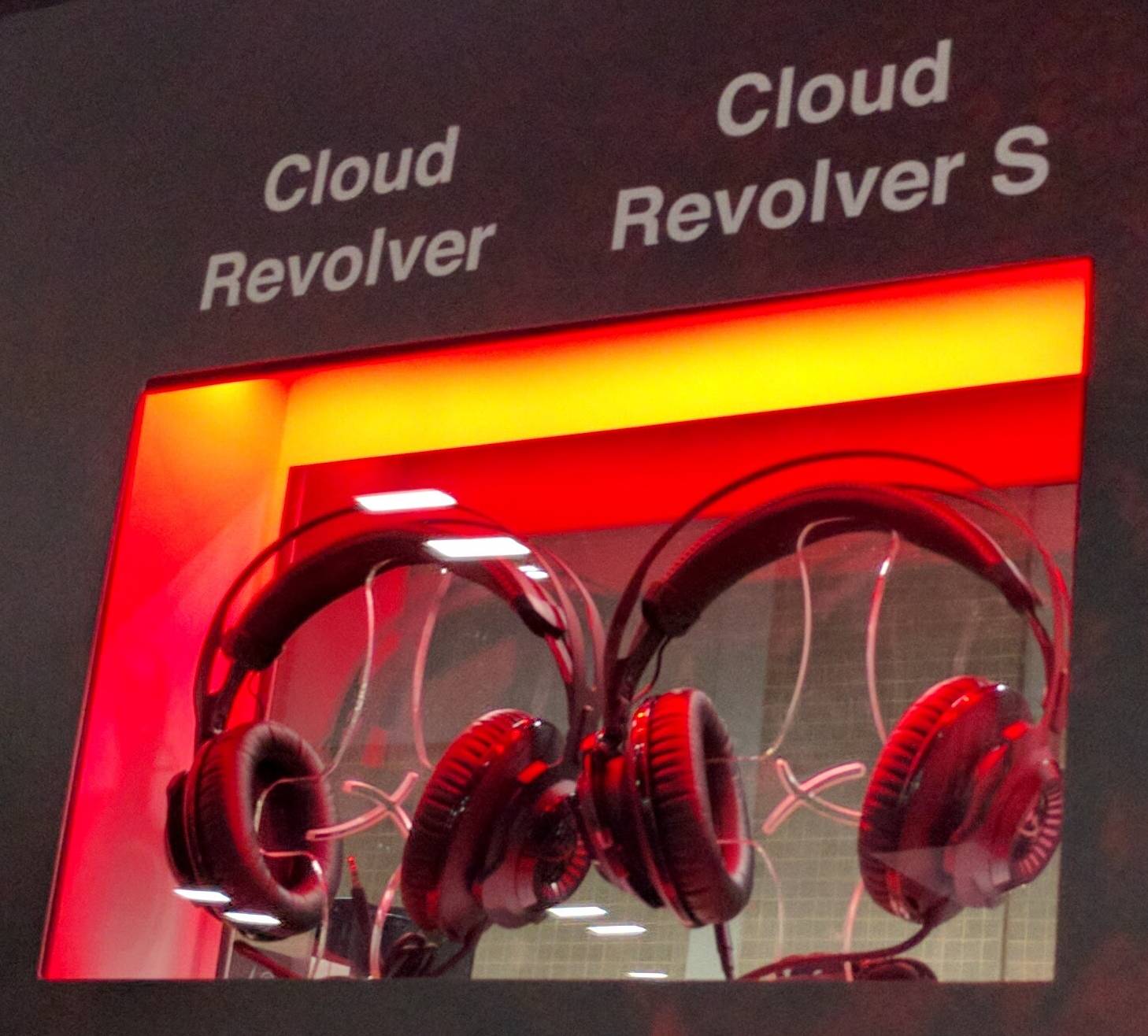 Since they're using a standard audio interface, the HyperX Cloud Revolver is compatible with nearly every gaming, PC, phone, etc system in existence. I've tested mine with the Xbox One and had no issues. If you want to use the mic mute and volume control dongle, you'll need a cheap adapter, since the dongle breaks out the 4-position 3.5mm plug to 2 3-position plugs, like you'd find on a PC.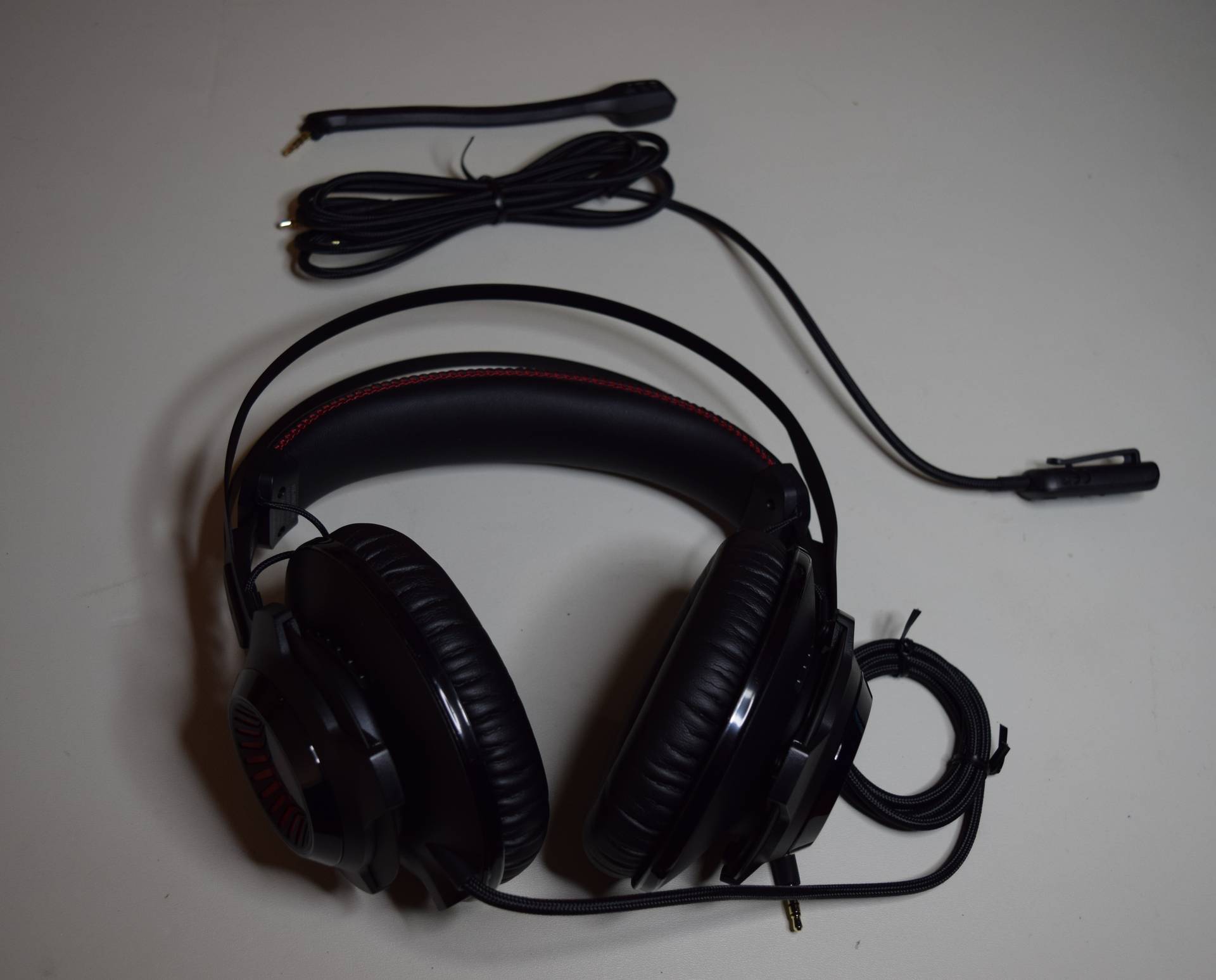 Accessories-wise, the Cloud Revolver takes a step back from the bundled extras that came with the Cloud and Cloud II. All that's in the box is the headset, the mic boom, and an inline mute/volume control. Gone is the spare set of earpieces, the mic jack cover, and the carrying case. I can't say that I ever used any of these items with my Cloud II, so it's not a big loss for me.
HyperX mentioned that they were using angled drivers to achieve a "studio-grade soundstage" with the Cloud Revolver. In my testing, the sound quality on the Cloud Revolver is very similar to the Cloud II, except that the bass feels much fuller on the Revolver than it does on the Cloud II. Especially in the 30-50Hz range, the Cloud Revolver does a much better job. The end result is that music sounds a lot more "full" with the Revolver, and explosions and other game sounds are much meatier.