Looking for the fastest breeding combination to hatch the Celtic Dragon? This Epic Limited dragon is here till St. Patrick's day, and will really put you in the Celtic spirit. I particularly like the knots in the tail. You can find all of the details below: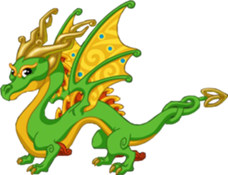 Breeding Pair:(Flower OR Poison) + Storm
Breeding Time: 17 hours or 13 hours 36 min (with upgrade)
Availability: Till St. Patrick's Day
Type: Rainbow
Price: 2513 gems (More than a pot o' gold...)
Looking for the full list of limited dragons available right now? Check it out here.