This month's picks to enter the hallowed ranks of the Cult of the Fiver are a similar, yet diverse bunch. We've got two "Broken" adventure games to cover, as well as two very different FPS'es. Let's give a warm welcome to Broken Sword 5, Broken Age, Catlateral Damage, and Far Cry 4!
Broken Sword 5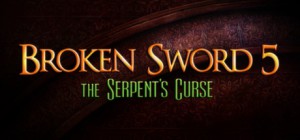 George Stobbart always seems to find himself wrapped up in some sort of international intrigue. This time, the theft of a painting and death of a gallery owner catapults George back into the thick of things, and reunites him with his frequent partner Nico Collard. Together, they'll travel the world to stop an ancient Gnostic artifact from falling into the wrong hands.
Broken Sword 5 is worth your $5 because... The team at Revolution are masters of the adventure game, having weathered the near death of the genre. They consistently deliver beautiful environments, a compelling story, witty dialog, and engaging puzzles. Basically, everything a person could want from a solid adventure game. In the era of more story- and character-driven games from studios like Telltale, Revolution kicks it old school with the Broken Sword series.
But Broken Sword 5 sat in my back catalog because... some of the dialog is really cheesy, and a few of the puzzles are downright confusing. The characters don't quite have the same charm as, say, LucasArts or Double Fine style adventure games, nor do they have the same edge-of-your-seat tension as a Telltale title.
Quick Tips:
The hint system is excellent, so if you get stuck, use it! Sometimes just reading the description of the puzzle without taking any of the hints will help point you in the right direction.
When in doubt, try talking to everyone about everything. Often times conversations can be mined for clues.
Most puzzles involve both inventory items and objects in the environment, so look for ways to combine the things you have and the things around you.
Catlateral Damage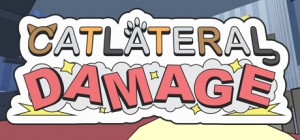 Have you ever wanted to live the life of a jerkwad cat? Destroying everything, jumping on furniture, clawing stuff, meowing? Sure you have! Now you can, with Catlateral Damage! Live the life of a cat, randomly knocking over and breaking everything in your path, and when it's all over, take a nap in a box.
Catlateral Damage is worth your $5 because... destroying stuff is certainly cat-hartic (see what I did there? haaaah!). The game is easy to pick up and play for a few minutes, and it's seriously addictive. It's silly and fun, a snack food of a game.
But Catlateral Damage sat in my back catalog because... it's kind of thin on content. There aren't a lot of game modes, and beyond achievements and collectibles you'll probably have seen everything after the first hour or two.
Other Coverage: Archived Twitch Stream | Full Review
Store page(s): Steam
Quick Tips:
Focus on "target rich" areas like bookshelves first, and you'll never have problems with completing your objective in time.
Upgrades can be collected after the objective is complete, if you're running out of time.
Far Cry 4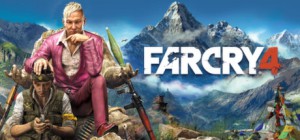 Far Cry 4 is an open world survival shooter with stealth elements from Ubisoft, makers of several different variations on this particular genre. In this iteration of the formula, you play as Ajay Ghale, the son of a revolutionary leader from a country suspiciously like Nepal. When Ajay's mother dies, her last wish is for her son to take her ashes back to her homeland. Ajay becomes embroiled in a civil war, caught between a crazy dictator and a pair of only marginally saner revolutionaries.
Far Cry 4 is worth your $5 because... just like Far Cry 3, it is an exemplary open world shooter, with tons of stuff to do, tight shooting mechanics, and it's unbelievably beautiful.
But Far Cry 4 sat in my back catalog because... it's a terribly immature game that is trying to tackle some very mature issues. Gratuitous nudity and violence abound.
Other Coverage: Archived Twitch Stream | Pre-Cult on TAY
Store page(s): Amazon w/Uplay DRM | Steam w/Uplay DRM | Humble
Quick Tips:
The Buzzard mini-helicopter is great for taking bell towers, since you can just land on the top story if you're careful.
There is a one-handed grenade launcher that is a killer sidearm - it toasts enemy vehicles, groups of soldiers, etc.
Get a weapon with a silencer early - this will make a lot of the stealth portions of the game much easier. The bow works OK, but a silenced sniper rifle is basically epic win.
Broken Age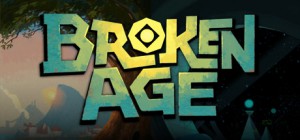 The massive Kickstarter sensation finally gets a full release! Tim Schafer leads Double Fine back to his adventure game roots. Shay and Vella are two kids coming of age and trying to find their way in two very different worlds. Both have parents who have plans for them that they don't completely agree with.
Broken Age is worth your $5 because... it's packed with awesome art and interesting characters. There are a lot of great voice actors that make the audio a dream. It's very much in the same vein as classic LucasArts adventure games in terms of puzzles, story, and interface.
But Broken Age sat in my back catalog because... some of the puzzles are obtuse to the point of frustration. It's worth playing for the interesting characters and story, but the puzzles... ugh.
Other Coverage: Pre-Cult on TAY
Quick Tips:
I suggest you read the TAY article I linked above - it contains descriptions of the least intuitive puzzles in the game.