If you shop right, you can pick up a lot of games for around the $5 mark. But what games should you pick up, and which should you avoid? Cult of the Fiver attempts to answer this question and help you sort the good from the mediocre.
Dungeons of Dredmor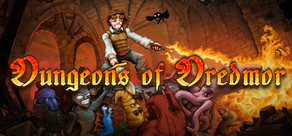 Dungeons of Dredmor is a roguelike (for the uninitiated, that means randomly generated turn-based RPG dungeon crawl) with a full graphical interface and a bunch of silly humor. The overall quest is pretty standard - delve to the bottom of a 10 level, randomly generated dungeon and defeat the evil Lich, Dredmor. Strange, weird, and downright silly challenges lie in wait between you and that goal, though. What crazy assortment of skills will you pick? Will you help Inconsequentia, Goddess of Sidequests? Will you demonstrate your loyalty to the Lutefisk God?
Dungeons of Dredmor is worth your $5 because... it's fun, funny, and interesting at the same time. No two games are alike, as you can pick your skills from a wide array of possibilities. Want to be a dual-wielding axe murderer who specializes in fire magic and throwing things? Sure, no problem. It gets a lot of the core mechanics of roguelikes right, without being overly punishing or random.
But don't pay full price for Dungeons of Dredmor, since... it's a bit buggy and some parts of the game are a mess. Crashes aren't frequent, but you'll still likely see at least a few. Some of the inventory management stuff could use a good tweak. The skill trees are a bit unbalanced, yielding some that are clearly superior and some that are downright worthless. The AI is dumber than a doornail and very easy to exploit.
The $5 Deal: The game's $5 all the time on Steam, so waiting for a sale will bring it down even further! There are 2 expansions that cost money, and both are worth the small price of admission. Thus, grab the Complete edition and you won't be disappointed.
Quick Tips:
Try to only fight one monster at a time. Very few monsters can move faster than you, so you can chain them to locations where they have to funnel through a small hallway or entrance to get to you.
If you find some Wizard's Keys, you get your very own pocket dimension to store stuff and where it's safe to sit and craft to your heart's content.
Where you allocate your skill points at level up determines your stat increases per level, so if you want to be a uber-wizard, make sure you prioritize your mage-related skill trees.
The Organ Trail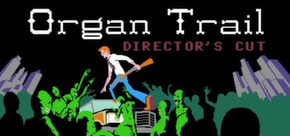 It's amazing the difference a single letter makes. In going from "Oregon" to "Organ," this game takes the original Oregon Trail and recasts it as a zombie apocalypse survival tale. Most of the "classic" Oregon Trail tropes are in full effect here. Buy bullets, scavenge for food, ford rivers of zombies - it's all in a day's work on The Organ Trail.
The Organ Trail is worth your $5 because... it's a nostalgia-fueled flashback to an earlier time in gaming history, where you could name your kids "poop" and "butt" and watch them die of dysentery. There are a bunch of minigames for stuff like hunting, fording "rivers" of zombies, escaping biker gangs, and so forth.
But don't pay full price for The Organ Trail, since... it's rather one-note, and I didn't find it held my interest past a single playthrough. Scavenging for food makes the game downright trivial. I finished with thousands of pounds of food and hundreds of dollars, not to mention all the other supplies a survivor could want.
Quick Tips:
At the outset, make sure you pick up a lot of medkits, and at least one of each replacement part type for your car. Scrap is handy as well. I wouldn't go crazy on food or bullets, although having some of both is useful.
Scavenge when you need food. Most towns will pay you for your surplus as well. Try to only scavenge when zombie activity is low, if possible.
It's not really worth it to hunt zombies during the scavenging sessions, just run around looking for stuff for as long as you can. If you can evade the zombies or get them to mass up behind you, you should be good.
Combat Training and special items for your car are available at many cities. Grab these when you can, they can be super helpful!
The $5 Deal: It's always $5 on Steam.
Auditorium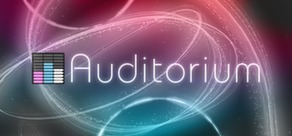 Auditorium is a musical physics puzzle game. That sounds like a weird and unique combo, and it is. You've got to get these little "photons" of sound to hit spots on the screen by manipulating their flow with circular... things. It's a hard game to describe, but it's extremely easy to pick up and understand once you start.
Auditorium is worth your $5 because... it's a truly unique experience. It's very calming, there's no rush or any way to fail a level. The music is interesting, and it's fun to watch your actions change the way it sounds.
But don't pay full price for Auditorium, since... some of the levels feel less like puzzles and more like trial and error. The physics are not always easy to understand, so it can get frustrating.
The $5 Deal: It's normally $7 on Steam, but sales frequently knock it far below the $5 mark.
Evil Genius
Evil Genius is a classic entry in the "god game" genre, where you take on the role of a comic book/movie-style supervillain and construct an island base from which to carry out your diabolical dreams of world domination. Meanwhile, you've got to deal with nosy tourists and even nosier secret agents who are hell-bent on stopping your evil schemes. Luckily, you can hire minions and henchmen to do your dirty work, and sit back and gloat when they capture your enemies.
Evil Genius is worth your $5 because... it does a lot of things right, and is downright hilarious. It's got a sort of goofy 70's or 80's action movie charm to it, with bright colors, silly animations, and funny traps and stuff to build. There's a good balance in the base building between keeping the lights on, keeping your money flowing, and keeping your evil operations up to snuff.
But don't pay full price for Evil Genius, since... it's certainly showing its age. Some of the AI isn't particularly good, and there are more than a few bugs.
The $5 Deal: You can grab it on Steam, where it normally retails for around $10, but can be had for $5 or less on sale.
Quick Tips:
Your Evil Genius has an "aura" that boosts the skills of minions he is near, so stick him somewhere where you need your minions to focus to make them work longer and harder.
Here's a trick for keeping secret agents out of your base - build a small topside shack with a very high security door on it, and a simple attention-draining trap behind it. Ideally, this shack has nothing in it that generates heat. Agents will be attracted to it like moths to flame, and they'll spend all their time having their attention drained in a mundane room rather than investigating your actual base.
Far Cry 3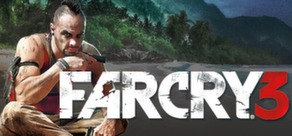 Far Cry 3 is the third Far Cry game. DESCRIPTION DONE. Wait, too obvious? Okay, okay. Far Cry 3 is an open-world first person hunting/shooting/stabbing game that has young Jason Brody stranded on a sparsely populated tropical island. Unfortunately, the island is home to some really nasty slave traders, pirates, and other not-so-nice types, and they've captured his travel companions. Now Brody's got to get some rockin' tattoos and murder a lot of people, or something.
Far Cry 3 is worth your $5 because... it's an open world game with a massive scope and lots of stuff to do. There's rarely a dull moment, as you'll spend your hours sneaking, rocketing, knifing, bowing (bowing?) and all out warring against the island's not-so-friendly inhabitants. There's a lot of hunting and shooting and driving to be done, and it's more or less beautifully executed here.
But don't pay full price for Far Cry 3, since... it's a mostly single player experience, and the story is practically absurd at times and at other times downright insulting. There's a lot of stereotypes and old tropes on display. Some gratuitous nudity rounds out the "squarely aimed at young teenage males" laundry list.
The $5 Deal: Steam and Amazon often discount this game into sub-$10 territory, and I'd expect to see it hover dangerously close to the $5 mark here pretty soon. Don't sweat getting the Steam version, since it's UPlay DRM regardless, and not really well integrated with Steam (ie, no achievements :( ) anyhow.
Quick Tips:
In the early game, get as many of the Broadcast Towers and outposts as you can. This unlocks free weapons and also fast travel, both are extra helpful.
Silencers, especially on your sniper rifle, go a long way towards keeping you stealthy and saving you time and effort when clearing outposts.
Keep some strong short-range weapons on hand for tiger attacks and other wild animals, as these guys can mess you up quick.
Assassin's Creed 3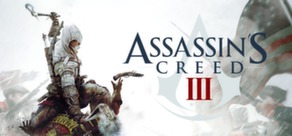 Assassin's Creed 3 is actually not the third game in the series, as there are a lot of these games, apparently. There is a lot of sneaky stabbing to be done, as we follow Connor, a native American who has been inducted into the Assassin order. He'll have to balance the needs of his people against the needs of the fledgling United States as they break away from England during the Revolutionary War.
Assassin's Creed 3 is worth your $5 because... it's another large, open world experience designed by some real open-world pros. Connor has unique skills to help him navigate the untamed American wilds, which provides some moments of unique gameplay in an otherwise tired franchise. The naval battles are neat, and really scratched my "Sid Meier's Pirates!" itch.
But don't pay full price for Assassin's Creed 3, since... most of the sidequests are worthless, the plot is plodding and not particularly interesting, and Connor himself has less personality than a doorpost. The "present" sequences starring Desmond & Co. are just as lame and poorly written as they ever were.
The $5 Deal: This one is again trending down below $10, check Steam and Amazon for the best deals. If you're a fan of the series, you might want to pick up the edition with the DLC for a few dollars more.
Quick Tips:
Ignore the Franklin missions, they're just to build decorative items for your house and collecting all those Almanack pages is a real annoyance.
Ignore all the side quests, actually, except for the Peg Leg trinkets, as it's pretty much the only side quest with a good reward.
Ignore the trading interface stuff, it's horrendously difficult to use and there's really very little to spend money on.
Recruit extra Assassins when you can, and send them on missions to train up and earn you money. This side activity is actually worth it!