The holidays are in full effect, so let's honor a dying man's last wish with To The Moon, buy a bunch of cheap foreign goods from Tropico 4, spend time with our Grove Street family in GTA: San Andreas, get really drunk and punchy in Pixel Piracy, and magically teleport from rooftop to rooftop, delivering... "presents" in Dishonored.
To The Moon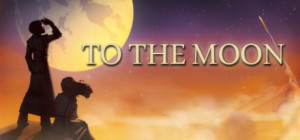 To The Moon is a top-down story driven "lite adventure" game that focuses on the story of a dying old man. He has hired a company with the technology to rewrite people's memories and allow them to experience things they desperately wanted to do but couldn't, for whatever reason. The man wants to have gone to the moon, although he's unable to articulate specifically why. His story, and the story of the people who matter to him are central to the adventure.
To The Moon is worth your $5 because... it tells a unique and touching story using classic adventure and puzzle game mechanics. The soundtrack and art style are both very well done.
But don't pay full price for To The Moon, since... it's relatively short, and once I'd finished it I didn't really feel the need to play it through again. There's not a lot of "game" here, and the one puzzle minigame isn't that much fun.
Tropico 4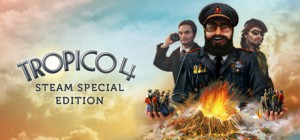 The Tropico series follows El Presidente, the somewhat benevolent dictator of a tiny Caribbean banana republic. The Prez must balance the needs of the people while making as much money as possible - both for the upkeep of the island, and his own private Swiss bank account. Campaign missions present unique challenges and objectives, or play a sandbox game and build to your heart's content.
Tropico 4 is worth your $5 because... it maintains the addictive "one more year" formula of previous Tropico titles, and introduces some new and useful mechanics. For instance, now you can spend money to rush the construction of buildings.
But don't pay full price for Tropico 4, since... it's only incrementally different from Tropico 3, which was only incrementally different from the original Tropico. Most of the interesting and new stuff comes from expansions, so make sure you grab the "complete" edition.
Store page(s): Amazon w/Steam DRM | Steam | Humble
Quick Tips:
Care for the primary needs of your people - housing, religion, healthcare, and entertainment, as soon as possible
Every year, you'll get some foreign aid money depending on your relationships with the major powers. This is most of your income in the early game, so time your new construction around when this money arrives
A strong economy is a good starting point for almost every mission. Build farms, and the corresponding factories to produce goods.
GTA: San Andreas HD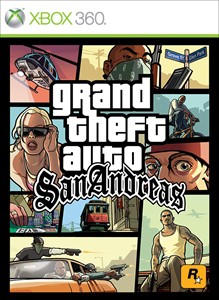 In this, the third entry in the GTA 3 trilogy, a former west-coast gangbanger returns home to attend the funeral of his mother, and to swear vengeance against the gang that took her life. The modern GTA third-person open world sandbox style gameplay is in full effect. GTA San Andreas featured one of the largest game worlds available in a console game at the time of its release. The HD remaster boasts updated visuals and achievement support.
GTA: San Andreas HD is worth your $5 because... it's a classic of the PS2/Xbox era, updated with some nice touches for the modern era. Despite its age, San Andreas still holds up well, and it recalls a time in the GTA series when the game was more about having fun and less about realism.
But don't pay full price for GTA: San Andreas HD, since... even with the updated visuals, this is still a game that's hard on the eyes. Some of the textures still feel like they could use another pass. The enormous game world has its downsides, as there's a ton of dead space and obscure collectibles in odd locations.
Store page(s): Xbox Marketplace
Quick Tips:
While the collectible items can often be a chore, grabbing them tends to unlock weapons and other benefits for your safe houses.
Consult a map of the game world to find out where weapons and body armor spawns. Having good gear helps a ton in most of the missions.
Working out at the gym makes CJ more powerful, so work out whenever you can!
Pixel Piracy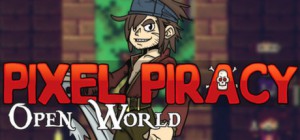 Pixel Piracy is most easily described as a mashup of Terraria and Sid Meier's Pirates! Like Pirates, you build a crew and sail the high seas, looking for loot. Like Terraria, the game is presented in 2D pixel art, and you can build your ship from bits and pieces any way you see fit.
Pixel Piracy is worth your $5 because... it's a bunch of different games and genres mashed up into one, and for the most part the individual game mechanics gel well together. It's fun to gain experience and watch your crew level up, it's fun to explore and plunder for treasure, it's fun to build pirate ships, and so forth.
But don't pay full price for Pixel Piracy, since... there's a lot of repetition. There are only a couple of basic encounters - island, town, and pirate ship. Each of these has multiple levels, but in the end they're fundamentally similar. There are a lot of alpha/beta quality things about the game, including some funky menus and the occasional glitch.
Quick Tips:
At the outset, focus on making your captain as powerful as you can. Give him lots of boosts and skills. You can worry about hiring crew later.
Level 1 pirate ship encounters are pretty easy. Don't forget to head back to your ship and click "plunder" after you've beaten the enemy pirate(s) to get your loot.
Having the "fishing" skill and the "cooking" skill can produce nearly infinite food. Just remember to have a fishing rod on hand when you're sailing from place to place.
Dishonored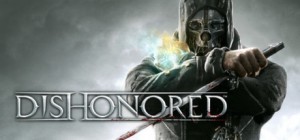 In the opening to Dishonored, Corvo is betrayed by the country he would give his life to serve, framed for a murder and kidnapping he did not commit, and forced to be an unwitting pawn in a supernatural game of balance. He's now the only hope for a resistance movement that has a dubious agenda of its own. Dishonored plays out like a more medieval version of Deus Ex, with multiple routes to achieve your goals. Be a silent assassin, a walking tank, or shadowy kingmaker, depending on your choices.
Dishonored is worth your $5 because... it's a AAA title that lives up to the quality you'd expect from that tier of game. The plot is interesting, the world is immersive, and the gameplay is extremely fun. It's possible to clear the entire game without ever killing anyone, even your "assassination" targets. Your decisions can effect they way the game plays out, even turning your own allies against you.
But don't pay full price for Dishonored, since... there are a few irritating moments. Some of the enemies are not fun to deal with. It's also possible to get lost in some of the larger environments that give you little direction.
Store page(s): Amazon w/Steam DRM | Steam
Quick Tips:
Killing people increases the "chaos" level, which increases the number of enemies and can lead to the "bad" ending
Having an enemy fall into the water (or if you drop them into the water once they're unconscious) counts as a kill, unfortunately
Enemies take a couple of seconds to spot you, and they'll get little "lightning bolts" above their heads to indicate how close they are to discovering you