While at PAX South 2016, we talked to the fine folks at Finji, who clued us in to another Austin-area con, HavenCon! HavenCon is billed as "The First LGBT Geek and Gaming Convention of Texas," and we are Texas geek gamers who can appreciate inclusivity, so we decided to check it out.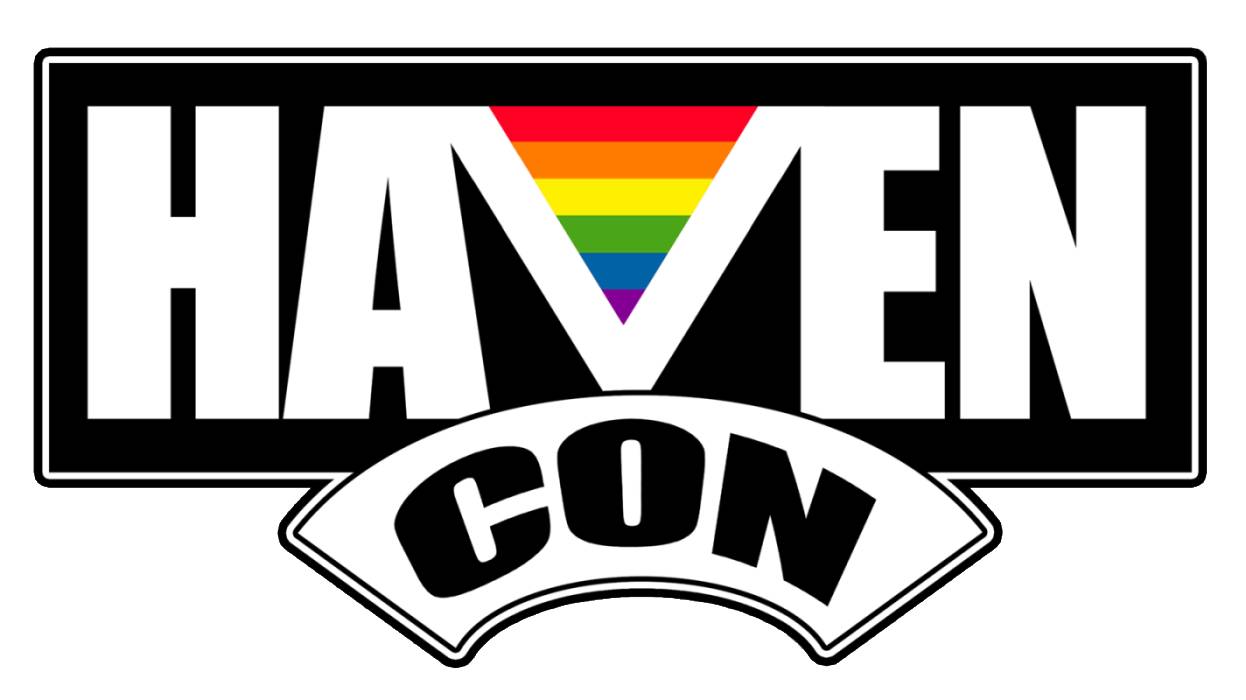 HavenCon 2016 was held at the Holiday Inn Midtown, which is a pretty short drive from WOTS World Headquarters. The overall atmosphere was very chill, everyone was relaxed and smiling, having a good time. There were a lot of cosplayers in attendance, although there were easily just as many geeks in geeky t-shirts as well. The panels we poked our heads into were pretty packed, with energetic audiences eager to listen and learn.
What struck us first was just the enormous amount of vendors on site. If you want steampunk accessories, there's a dealer for that. Hand knit jock straps? Got that too. Comics and graphic novels of all shapes and sizes were also on offer. Tons of (physical) pixel art was also on display. Jewelry, accessories... glassware even! Any geek looking to blow their paycheck, or anyone looking for a particularly geeky gift would fit right in. Our favorite booth was probably Songbird Beauty - I was very tempted to get my daughter one of their NES pixel art hair bows.
After wandering the vendor section for a while, we dug into the video gaming expo proper. There was one room reserved for game setups, with probably about a dozen different stations. The atmosphere was far more casual than something like a PAX or even SxSW. It was closer to the "Indies Need Booze" party we attended while at PAX South this year.
We started by chatting with Finji's Rebekah Saltsman about almost every topic imaginable. We caught up with the latest builds of both Overland and Night in the Woods, both of which I am super excited about getting to play when they release. Overland is shaping up well, and Rebekah regaled us of stories of the current limited alpha that is going on. Finji released 500 keys and sold out within just a few hours! More are slated to be released later this year, so if you missed it, sign up and get ready to buybuybuy.
Night in the Woods is also progressing quite nicely, although honestly I was sold on it when we saw it at PAX South earlier this year. The dialog is extremely well written, and the world has already drawn me in. Rebekah mentioned that at PAX East, there's a huuuge line to play, and that Sony is excited for the release later this year.
Also on hand is repeat con attendee Garrett Cooper. We've seen Black Ice on multiple occasions, but we did say "hi" to Garrett and watched some folks play the latest build. Similarly, the team from Trouble Impact was showing off Color Thief, which we saw at PAX South 2016 and at Game On Austin 2014. Both games are still looking awesome, and we can't wait to play!
GameStop had the biggest setup of the floor, with three or so tables dedicated to various games and game systems. They had a PlayStation 4 with Uncharted 4, but they were also showing Street Fighter V & Nidhogg. They also were handing out l33t Halo 5 themed swag bags with some assorted merch.
One of the booths was dedicated to a work in progress called Lesaria. It looked to be a dialog-heavy RPGMaker game, but the demo available at the show didn't have a lot of working parts yet. EB Roxas72, the developer, seemed really passionate about the game, and it's clear a lot of hours have been invested already. Hopefully things turn out well for the project!
I'd like to say a big thanks to Shane Brown from HavenCon, who hooked us up with press passes, and to Rebekah from Finji who gave us the heads up!