This year we expanded our con-going to include the Rooster Teeth Expo, or RTX. It's a bit smaller than PAX and SxSW, and the focus is more on the Rooster Teeth personalities than showing off a lot of games. However, we still drank in all the con floor games we could hold, plus a few extra for good measure. Now we're ready to announce our Best in Show and Editor's Choice winners for RTX 2016!
# About the Awards
Whenever WOTS goes to a con, we find games that really speak to us. We try to bring those to your attention by finding our favorites and featuring them. Our categories often change from con to con, depending on what's popular and what we feel is deserving of recognition. All of the games on this list are ones that you should check out – they're our hand-picked suggestions after weeks of research and our extensive experiences at the con.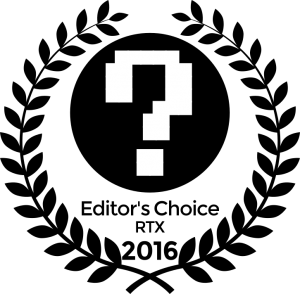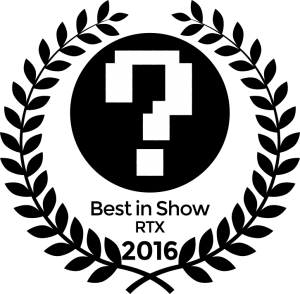 Together, we decide on a "Best in Show" for a particular category, and then if there's a particular game one of us wants to highlight, we'll give that an "Editor's Choice" award. Our highest honor is the "Shut Up and Take My Money" award, which we give to the game that we have already decided we MUST own.
Best Strategy Game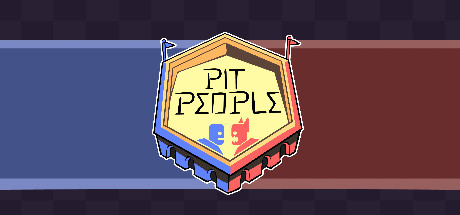 Winner: Pit People
The Behemoth | Home
agent86 Pit People takes turn-based strategy and simplifies it, without removing the "fun" factor that complex strategy games have. In fact, they've managed to inject a lot more fun into the formula, in my opinion. I'm looking forward to spending more time getting to know my sweet, delicious cupcake companions. And not eating them. Definitely not biting into them and savoring their heavenly frosting. Nope.
EBongo I'm a long time fan of The Behemoth. The fun art style and potty humor the infuse all of their titles just works for me, and it seems to be translating well to a new genre with Pit People. Tactical strategy games can feel inaccessible to more casual players, but Pit People has implemented some cool ideas and systems that make it much more approachable than typical entries in the genre, and I think that paired with the games irreverent nature really made it stand out for me at the con.
Best Game Art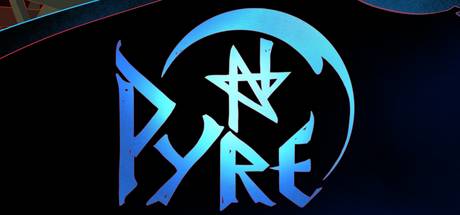 Winner: Pyre
Supergiant Games | Home
agent86 Okay, this one is easy. Whenever Supergiant shows off a new game, it's a shoe-in for best art. Pyre's environments are rich and detailed, and its characters are imposing yet beautiful. Pyre's one of those games where the concept art and the actual game art look just as good.
EBongo Pyre's stark contrasts and bold colors make it immediately eye catching, but the more I played the demo the more I felt at home with what I've come to expect in the excellent artistry of SuperGiant games. Player animations and special abilities in the Rites sell the entire concept, and overworld shots in the Oregon Trail-style wagon are delicious eye candy to consume. My eyes are hungry just thinking about it.
Best New Concept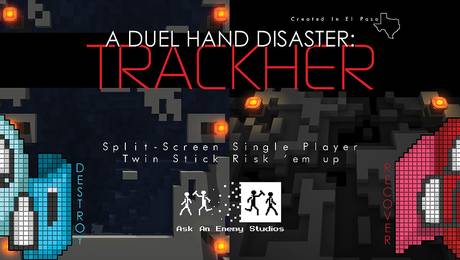 Winner: A Duel Hand Disaster: TrackHer
Ask An Enemy Studios | Home
agent86 Wow, TrackHer is by far one of the most innovative concepts I've seen this year. We've seen some games where you have to manage two characters on the same controller (see: Brothers: A Tale of Two Sons) or even games where you're playing two different games at the same time (a la The World Ends With You), but this takes the concept of "dual wield" to a whole new level.
EBongo There are times that I feel incompetent with zero sticks as a gamer, and Trackher asks so much more of me. Despite a daunting control concept, the game is amazingly fun and challenging in the way that makes you keep trying again to improve. Trackher is fun to fail at in early attempts, but I expect the real joy will come with reaching a zen like "half-mind" state where you are somehow omnisciently aware of happenings on both screens simultaneously. That's the brass ring, but as long as I can beat agent86ix at it, that will be fine too.
Editor's Choice (EBongo): DubWars
Very much a worth a mention, DubWars brings the joys of the Saint's Row IV Dub Step weapon to a twin stick space bullet hell. As I watched agent86ix and others play it I found the music as enjoyable as the destruction. Getting to know the tracks and anticipate when the fat beats are going to launch screen-clearing death rays is sure to be an enjoyable extension of just enjoying the music on its own merits. Awesome concept.
Best Party/Mayhem Game

Winner: Battle Sloths
Invisible Collective | Home
agent86 Battle Sloths was one of those games where a round blows past you without you even noticing. There's a ton of crazy weapons fire going all directions, and just when you think you have a lock on a few slices of pizza, some jerk with a rocket launcher ruins the whole thing.
EBongo Much in the vein of Knight Squad, Battle Sloths creates great mayhem moments. The weapons are often over the top, but the concept of militant hoverboarding sloths isn't exactly mainstream in the first place. You win some, you lose some - but the ecstatic satisfaction of eating stolen sloth pizza is hard to describe in words.
Editor's Choice (agent86): Jack Jack
I liked Jack Jack's attention to balance. Each of the veggies you earn has an upside and a downside. You can use them on yourself, or pass them to your friends to "penalize" them. Knowing what to use on which "friend" when adds a lot of strategy to an otherwise pretty chaotic game. You're basically playing two games at once, and knowing when to pay attention to one or the other is crucial to victory.
Best Mobile Game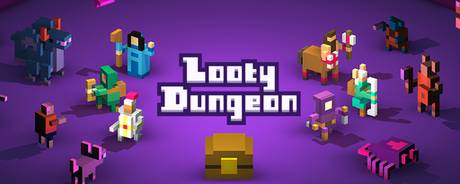 Winner: Looty Dungeon
Taco Illuminati | Home
agent86 EB has been selling me on this game for months! Months! I think he's just been talking about it to rub in the fact that it was iOS only for quite a while. But soon, I'll finally have a chance to play it on my Android device. The tiny taste of taco at RTX was a mere appetizer to the amount of looty I plan to embark upon.
EBongo Looty Dungeon takes everything about Cross Road and makes it better. Encounters feel more fair and less random, character differences matter, and there are freaking boss fights! Quests, achievements, and a million playable characters (including secret characters!) mean your iPhone needs this game to avoid shame and embarrassment when hanging out with its iPhone friends.
Best Co-Op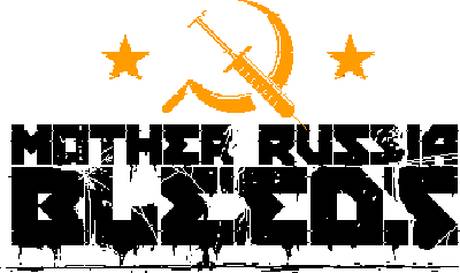 Winner: Mother Russia Bleeds
Le Cartel & Devolver Digital | Home
agent86 Stopping at the Devolver booth is always a good time investment. We've seen some great games there, but this time around Mother Russia Bleeds caught our attention. It plays a lot like Final Fight but with more syringes jammed into eye sockets. Then I jammed that needle into my neck, and became super powerful. Just like real life!
EBongo Coming completely out of left field, Mother Russia Bleeds was a surprising delight to discover at the Devolver booth. agent86ix and I went from slight confusion about our drug-crazed objectives to merciless bludgeoning anything that moved in a matter of a few minutes. I'm not sure of the exact ethics behind sucking green fluid out of a convulsing opponent to gain super-human strength, but hey... sometimes you gotta break a few eggs...
The "Shut Up and Take My Money Award" for Best in Show Overall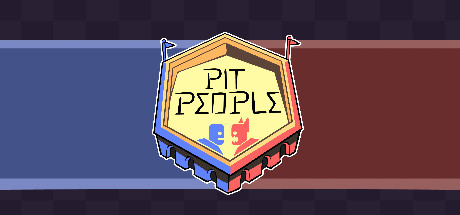 Winner: Pit People
The Behemoth | Home
agent86 There's always a game that makes me sad when I get home after a con, simply because I have to wait to play it again. At RTX 2016, it was Pit People. I consoled myself by writing down everything I experienced. Now you can be happy/sad along with me. I think what calls to me most about Pit People is the crazy humor. I love the narration in this game, as I did in Battleblock Theater. The self-aware, 4th wall breaking zanyness makes me laugh every time!
EBongo Looking at the progression of The Behemoth's games, it's possible that it the levels of humor may eventually become damaging to my internal organs at this rate. That's a risk I'm willing to take, and Pit People already tickled me with enough laugh out loud moments that I want to play through those scenes again with other friends just to hear the jokes again. It is really hard to pull off humor this good in a game, and Pit People manages it on top of an interesting light weight strategy style and tons of the unit customizations and fart jokes that fans of their games now expect. I can't wait for "the bear" to crash into our frail planet any longer... shut up and take my money!
Editor's Choice (EBongo): Pyre
Only just edged out by Pit People, Pyre still had an incredible showing that has me itching to sink my teeth further into the games plot, pageantry, and upgrade systems. Is the combat system a little weird, yeah I think so - but it is weird an innovative not-like-any-other-game way that makes me want to see where this thing goes... and now. 2017 needs to get here ASAP, because I have a lot of Spheres that needs to be slammed into Pyres. Its where they belong.