The SxSW 2015 Interactive Gaming Expo was a very enjoyable change of pace from the joyous gaming mayhem of PAX South earlier this year. Lines were a little shorter, but there were great games a plenty and agent86ix and I were fortunate enough to have many great conversations with developers working on the next wave of amazing game titles. The Gaming Expo is free and open to the public, so if you are a local gamer I would highly recommend it next year. Here are some of the best of games we saw this year:
Best Platformer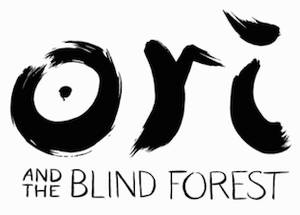 agent86 Ori certainly captured my attention on the show floor. The short while we had with it looked challenging but fair. I liked that the enemies weren't just pushovers designed to pad the game out - each encounter felt like something I needed to pay attention to, rather than button mash my way through. This was a close race for me, though, as Action Henk really left a positive impression on me. I like the checkpoint restart mechanic - it's not often that I can do an entire 5 minute run without making a mistake in a speed oriented game like this. Also, the "kid playing with his toys" aesthetic of the game made me nostalgic for my misspent youth.
EBongo Ori is that game everyone can't stop talking about right now, and after playing it at the Gaming Expo I can see why. The visuals are beautiful, and the platforming has that tangible solid feel that makes you feel as nimble and swift as the luminescent protagonist. The "save anywhere" feature is also a really nice compliment to the game's rather harsh level of challenge. Action Henk is a platformer on a much more "indie" scale - but the swift scrolling acrobatics and butt slide accelerations will draw you in and ignite the speed running reflexes you might not have used since Sonic.
Best Co-Op

agent86 When I'm playing a co-op game, I'm really looking for a fun experience that I can enjoy even if some of the time my friends aren't on their game. I think Assault Android Cactus fits this bill nicely. It's got some challenge to it, sure, but its score focus meant that in co-op mode it's forgiving enough that I felt myself relaxing and enjoying myself. I didn't feel frustrated or held back by being new to the game. Smooth Operator is certainly the most unique co-op experience I've had - and it would win the "most awkward conversation" award if we had one. Trying to decide which skeezy place you're going to make out with your business partner is certainly an interesting conversation to have, not to mention the one I had trying to explain this game to my wife...
EBongo Sanatana showed us how the top down bullet hell Assault Android Cactus was actually designed around a more strategic single player mode, but agent86ix and I had our best co-op experience of SxSW 2015 with it as well. The cast of characters are cute, but also manage to be unique enough in their weapon loadouts to cater to different situations or play styles. The use of a Gauntlet-style constantly draining battery is also a novel mechanic that forces you to take risks and change strategies on the fly. Smooth Operator taught us that we were actually pretty good at making out both as individuals and together, the former being reaffirming while the latter will be hard to un-see. Beardo Games' touch based rhythm kissing game may be destined to supplant spin the bottle as the world's favorite kissing party game.
Best Roguelike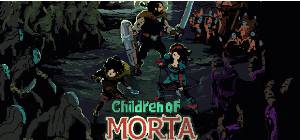 agent86 Children of Morta is certainly going to be a game that I'm eagerly anticipating. It's got some great roguelike trappings already, and what we played of it seemed to be a tight experience. The art style was just downright gorgeous, and it blew me away with its level of detail. The Flame in the Flood caught my attention for its beautiful art style and interesting blend of action RPG, survival, and river rafting mechanics.
EBongo Before I even played Children of Morta I was blown away by the trailer showing the various Bergson family members and their face-offs with the monsters of Morta. The art is stunning, the different family members make the gameplay varied and interesting, and the story tie in makes me already want to learn more about the lore of this world.
Best Puzzle Game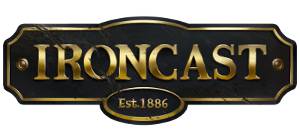 agent86 Ironcast was super addicting, and was certainly one game that I had trouble pulling myself away from. I have a soft spot for giant mech combat and this particular flavor of match-based puzzling. The additional elements to the combat - movement, shields, keeping your health up, etc - added some much-needed strategic depth to the game. The RPG elements of customizing your mech and your pilot drove that hook ever deeper into my brain.
EBongo One of the biggest and most pleasant surprises of SxSW Interactive was a match-3 strategy puzzler named Ironcast. I've played a lot of match-3 in my day, and especially in the last few years - and at this point I'm unconsciously preparing for the works by the time I see a board of tiles. To my pleasant surprise Ironcast was a fun puzzler with an interesting meta-game wrapper of steam-mech gladiatorial combatants in a war for world supremacy. Matched tiles had to be chosen with care to feed various mech maintenance and operation needs, and strategies also applied for the best way to use abilities based on the actions of your opponent.
Best Party Game

agent86 Speed Runners has a lot of party appeal - it's one of those games that's relatively easy to understand and get started with. It's also got Mario Kart-esque powerups that allow you to turn the tables if someone's playing particularly well. Push Me Pull You is a truly unique and weird game, which pits teams of two against each other, with each team controlling one head on a single "body." The fleshy slapping noises really make the experience... immersive? I think that's the word I'm going to use here ;)
EBongo When tinyBuild rolls up on a conference, they bring their "A" game. Speed Runners seems to be a staple, and its easy to see why. As Expo crowds build, constant cheers and groans erupt from the players and onlookers as the accessible, fast paced runner claims victims. After only a few games my adrenaline was pumping, and this time around I had enough skills and luck to snag a coveted tinyBuild LED lanyard. Eat your heart out kids...
Best Mobile Game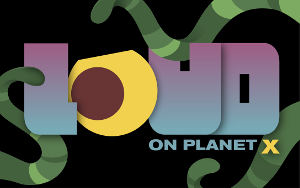 agent86 LOUD on Planet X caught us by surprise on the last day of our SxSW Gaming tour. The music is rocking, and the game is all about keeping time with the beat, while simultaneously being overrun by angry aliens Plants vs Zombies style. The stress factor of watching the aliens encroach on your turf makes keeping a steady beat a challenge. Hyperemesis Pizza gets mad props for being a subversive commentary on parasitic app store policies, while simultaneously evoking the sort of harsh "life simulator" elements of Papers Please.
EBongo We've got a streak of two conferences going where the last game we check out is awesome, and for SxSW 2015 it was LOUD on Planet X. LOUD grabs you with solid music (with solid plans for further licensing), but goes beyond with its clever coupling of Plants vs. Zombies-style tower defense. As the level progresses, you have to plan out your attacks and juggle your response to varying enemy behaviors. You can't just kick alien butt, you have to kick alien butt to the beat.
Best Music Game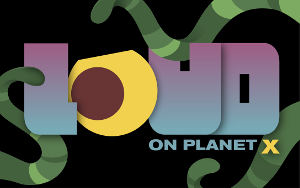 agent86 LOUD on Planet X takes another award as our favorite music game of the show. I had not heard of most of the (generally Canadian) bands featured in the game, but now I find myself compelled to look them up on Spotify. Musical tower defense wasn't a genre I knew I wanted, but LOUD on Planet X convinced me it has great potential. Ephemerid surprised me by being hard-rocking despite its papercraft exterior. After the initial levels, I found myself getting into the rhythm and really enjoying the flow of it.
EBongo It's worth mentioning that Guns + Ammunition by July Talk which was one of the featured songs in LOUD on Planet X is the kind of perfect pairing that really solidifies a music game. Ephemerid had notable "shredding" for a game with a fairly docile exterior. It had just enough interaction to keep you involved, but not so much that you ever felt pressured.
Most Innovative Game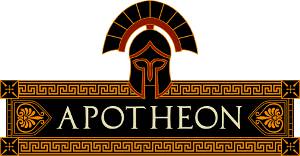 agent86 Apotheon's "ripped right from history" art style and its surprisingly varied 2D action RPG gameplay made it really stand out in my mind, even a week after the expo was over. Ephemerid, meanwhile, is a rhythm game that focuses on bringing you to and keeping you in a state of musical flow. Most games rip you back out by failing the song or messing up the beat when you make a mistake, but Ephemerid is really focused on giving you that transcendent feeling of "experiencing" its music and art.
EBongo The chill factor in Ephemerid is something I really appreciate that is far under-represented in most games I see these days. Despite having puzzles, the game is almost the programmatic antithesis of frustration. Apotheon edges ahead in this category because - holy crap side scrolling Grecian Urn fighting. I never would have had a hard time staying awake in History if 2D vase art had this much animated attitude.
Best Booth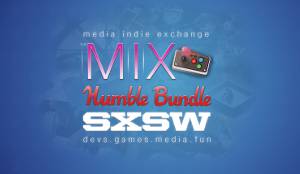 agent86 The guys at the Media Indie Exchange booth, in partnership with Humble, had quite a setup going on. At least a good dozen different games were on display, and every one that I played I was impressed with. In fact, many of the games on this list were part of the Media Indie Exchange booth. On the opposite end of the spectrum, the Toca Boca booth managed to create a safe, fun playspace for kids to enjoy themselves and express their creativity.
EBongo As agent86ix mentions, the MIX booth was dripping with indie talent, and we were very fortunate to get to sample so much awesome in such a concentrated package. Plenty of far bigger booths at the event just couldn't measure up. I've also really got to tip my hat to Toca Boca for having a cool, creative booth idea for a Gaming Expo that included visits from many families with kids. The booth was buzzing with kid activity throughout the event, and the "sticker-craft" that adorned it by the closing bell was awe inspiring. My daughter has always enjoyed the Toca Boca games, and it was cool to hear the "be creative, but be yourself" mission of the company from head of PR Sherry Shen.
Best "Capital 'I'" Indie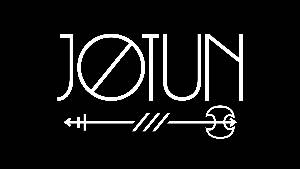 agent86 Jotun mixes bleak, blank winter landscapes with the embellishments of traditional Norse iconography, and a tiny but exquisitely detailed hero with massive, sprawling giants. There's no middle ground in the difficulty, either. The giant I fought thought nothing of crushing me beneath his massive fists and feet. Meanwhile, The Weaponographist blends a variety of classic enemy and weapon types with new ideas to create a challenging but rewarding combat system.
EBongo agent86ix humbly leaves out the fact that he was one of the few warriors to beat Jotun's first badass boss. One might say he was lucky, but having received a thorough beating from that dude I can attest that the props are due. The Weaponographist feels like what The Legend of Zelda might be if it time traveled to the year 2015. Roomed dungeons are filled with interesting enemies carrying even more interesting weapons. I believe I whipped, chainsawed, yo-yoed, bombed, and magicked my enemies to their doom in only a few rooms. Definitely a game to watch if you love that Zelda feel.
The "One to Watch" Award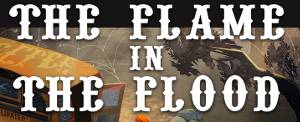 agent86 The Flame in the Flood has a lot going for it - a solid team of industry veterans, beautiful art, a mysterious post-apocalyptic survival story, roguelike and crafting elements, a strong female protagonist... I could go on, but the bottom line is that it already looks like something we're going to be crowning "Game of the Year" when it's released. Upsilon Circuit, meanwhile, is really a game for the times. It's capitalizing on the current surge of Twitch/Let's Play popularity by creating an almost Hunger Games style "game show" experience. I'm interested to see how it plays out!
EBongo "Survival" is not something I'm especially good at in games like The Flame in the Flood, but its surprising how much fun you can have breaking bones, blacking out, and drinking "suspicious water" - even when you know these things don't bode well for your protagonist. With a crafting system, weather events, and significant exploration there is a lot of depth in the works that is very promising. Our Runner Up Upsilon Circuit is quite a different story with perma-permadeath (you can only play once) and significant crowd participation planned. As the vision unfolds one can imagine the possibility of it being a gamer culture phenomenon that an entire generation will remember.

agent86 I have to give it up for Chroma Squad. I have spent countless hours playing tactical RPGs like Disgaea and business management sims like Game Dev Story and Railroad Tycoon. Jamming these two ideas together under the guise of producing your own Power Rangers style TV show makes so much sense. After sitting down with it, I immediately got the concept, and I was smiling and laughing the whole time I played the demo.

EBongo As I mentioned on Kotaku, Darkest Dungeon is a game that makes hurting your team of adventurers meaningful. Sure, there is a slightly sadistic aspect to constantly sending new batches of heroes down into the darkness knowing the terror they will face - but Darkest Dungeon allows you to use this core cycle to take nameless heroes and transform them into nuanced characters you care about and root for. Adventurers that manage to crawl back out of those depths are forever changed. Your team will never consist of cliche "grizzled veterans" - they'll be twitchy, troubled, and unique heroes with an origin story you were there to see. With beautiful Gothic art, a fat roster of playable classes, and a meta game packed with small details like insanity treatment options and supply economics - Darkest Dungeon is already a stand out title in Early Access and promises to be an absolutely amazing finished product.