Audio Technica has a long and storied history in the realm of audio products. These guys make most gaming headset manufacturers look like newborns by comparison. Founded in the 1960's in Japan, Audio Technica has been producing high end audio products for longer than there have been personal computers. Their gaming headset line is fairly new, though, having started with the ATH-AG1 in 2013. At SxSW Gaming, we chatted extensively with the Audio Technica team, and they graciously sent us their second generation ATH-AG1x for review.
Audio Technica ATH-AG1x Review: Introduction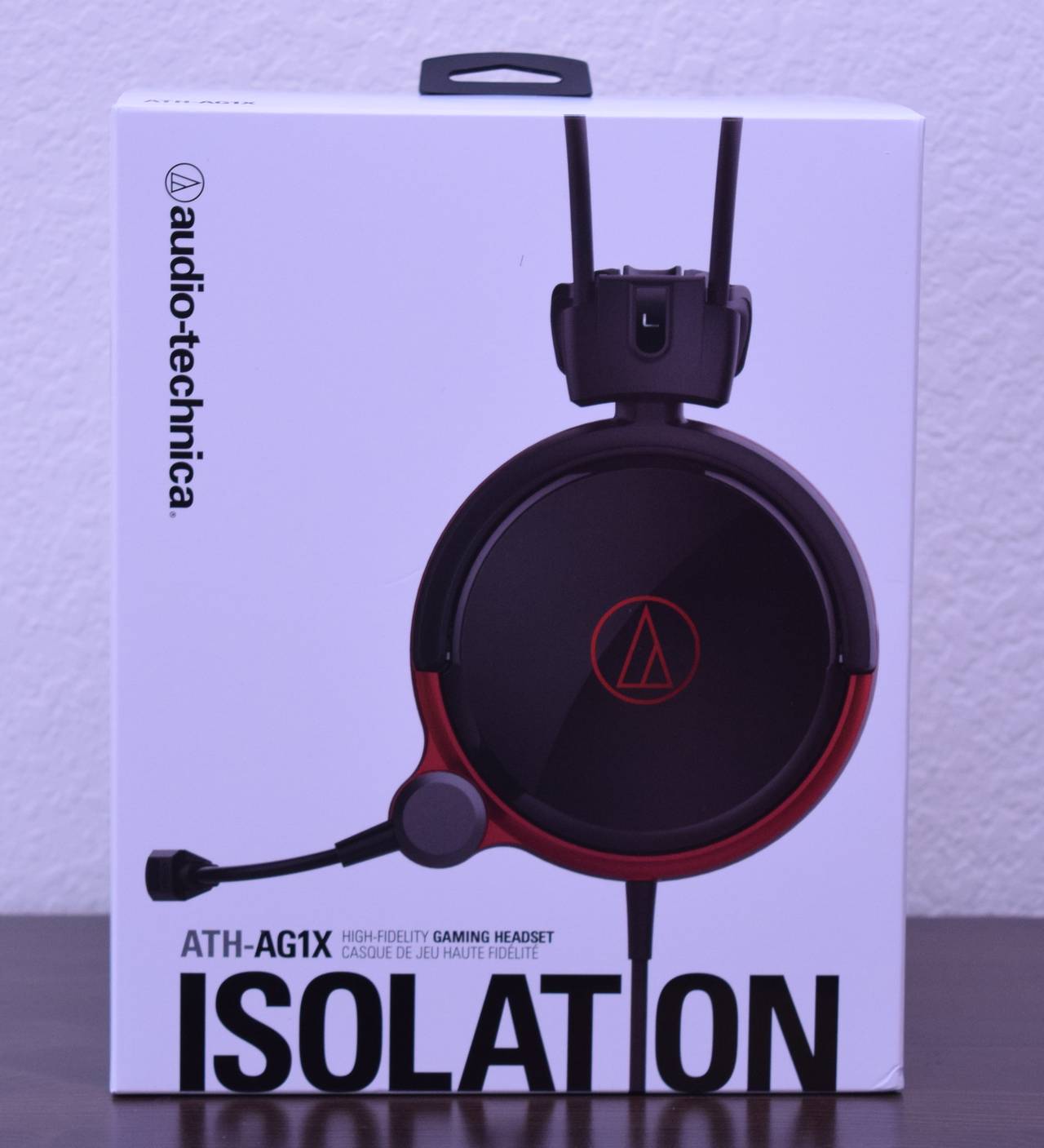 The Audio Technica ATH-AG1x is about a year old now, having been announced at CES in 2016 and released in March of the same year. The key differences from the older ATH-AG1 include:
Upgraded 53mm drivers - No concrete specs here - just that they're new and improved, although it seems like the impedance is a bit higher
Supercardioid microphone - A mic with this type of response pattern rejects ambient noise and focuses on sound coming from the front
Inline volume control and mute - A small control box about 6 inches from the headset gives you a mute switch and volume adjustment knob
No USB DAC - The ATH-AG1 included an optional USB sound card, for use with PCs
Meanwhile, many features of the ATH-AG1 are similar or virtually unchanged in the ATX-AG1x, including:
3D Wing Support System - Really a quite unique design - the ATH-AG1x doesn't have a solid headband. Instead, there's a rubberized wire frame above your head, and two "wings" that separate in the middle.
Gooseneck mic arm - The mic is permanently mounted on the headset, and it swivels up and down within a 100° arc
Closed back/open back models - Most gaming headsets are closed back - they have a solid piece on the back side of the ear cup. Audio Technica has another model of this headset (ATH-ADG1x) in an open back style. I tried both at SxSW, and the open back variant sounded "wider" to me - sounds seemed to be coming from further away. The tradeoff is that there's less sound isolation, so you'll hear nearby noise, and people nearby will hear your audio as well.
The ATH-AG1x supports PC and PS4 natively, and Xbox One if you've got a controller with a 3.5mm port (or adapter).
Audio Technica ATH-AG1x Review: Unboxing & Initial Thoughts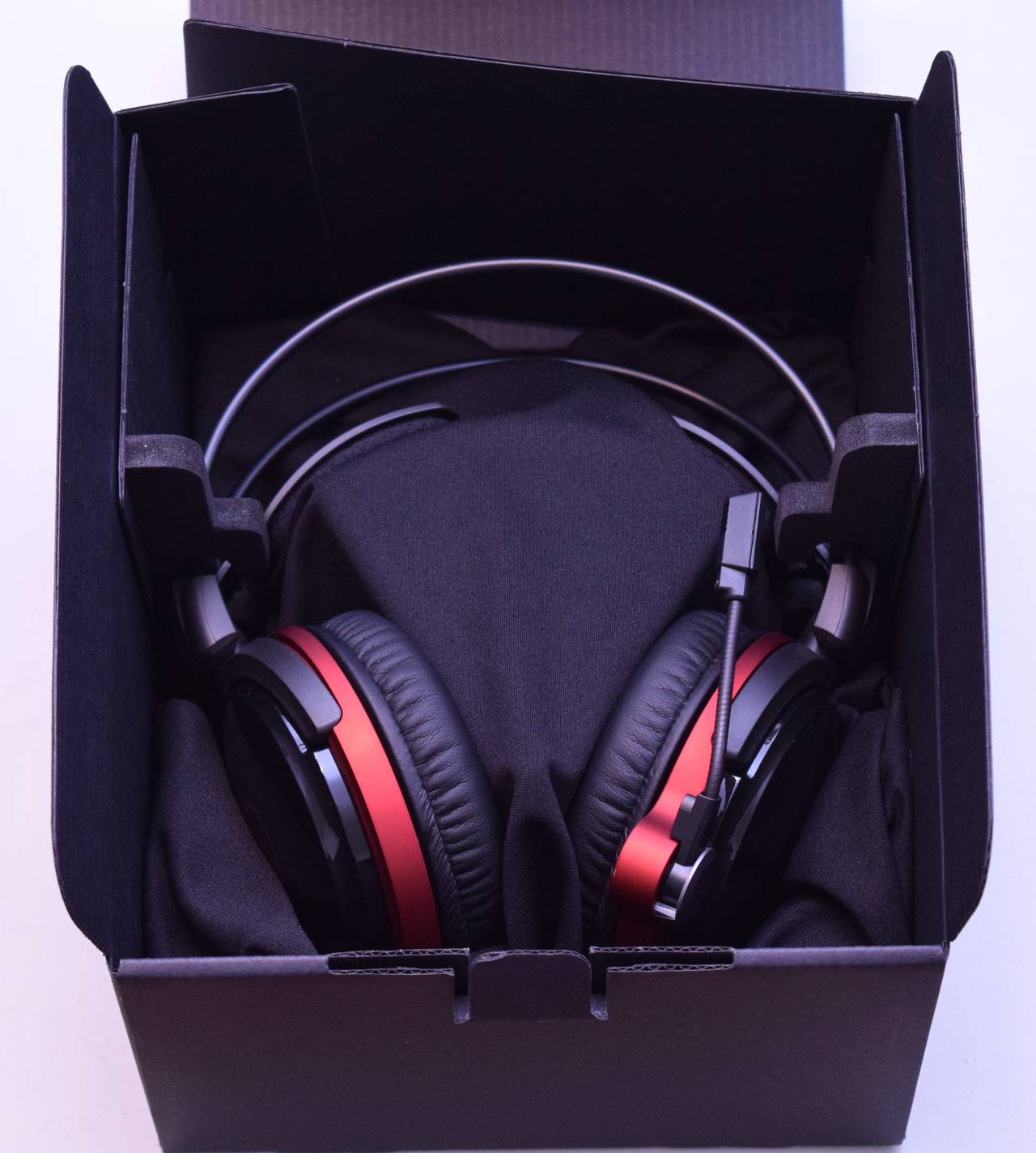 Right after getting the ATH-AG1x out of the package, my first thought was "Wow, this is big, but it's so light!" It's only about 10-15% lighter than my HyperX Cloud Revolver, but it's so much bigger that it feels much lighter by comparison. The cups have to be large in order to accommodate the larger-than-average 52mm drivers, plus Audio Technica's proprietary "Double Air Damping System."
The larger cups have their downsides, though. It's relatively uncomfortable to wear the ATH-AG1x around my neck, as the cups and microphone are constantly getting in my way. Sometimes I need to be listening to what's going on around me while I'm gaming, so I wear one cup on and one cup off - the ATH-AG1x is tricky to do this with, since the large cups tend to be hard to position on my head. I'd highly suggest going for the open back model if you often need to switch between listening to game audio and ambient sound.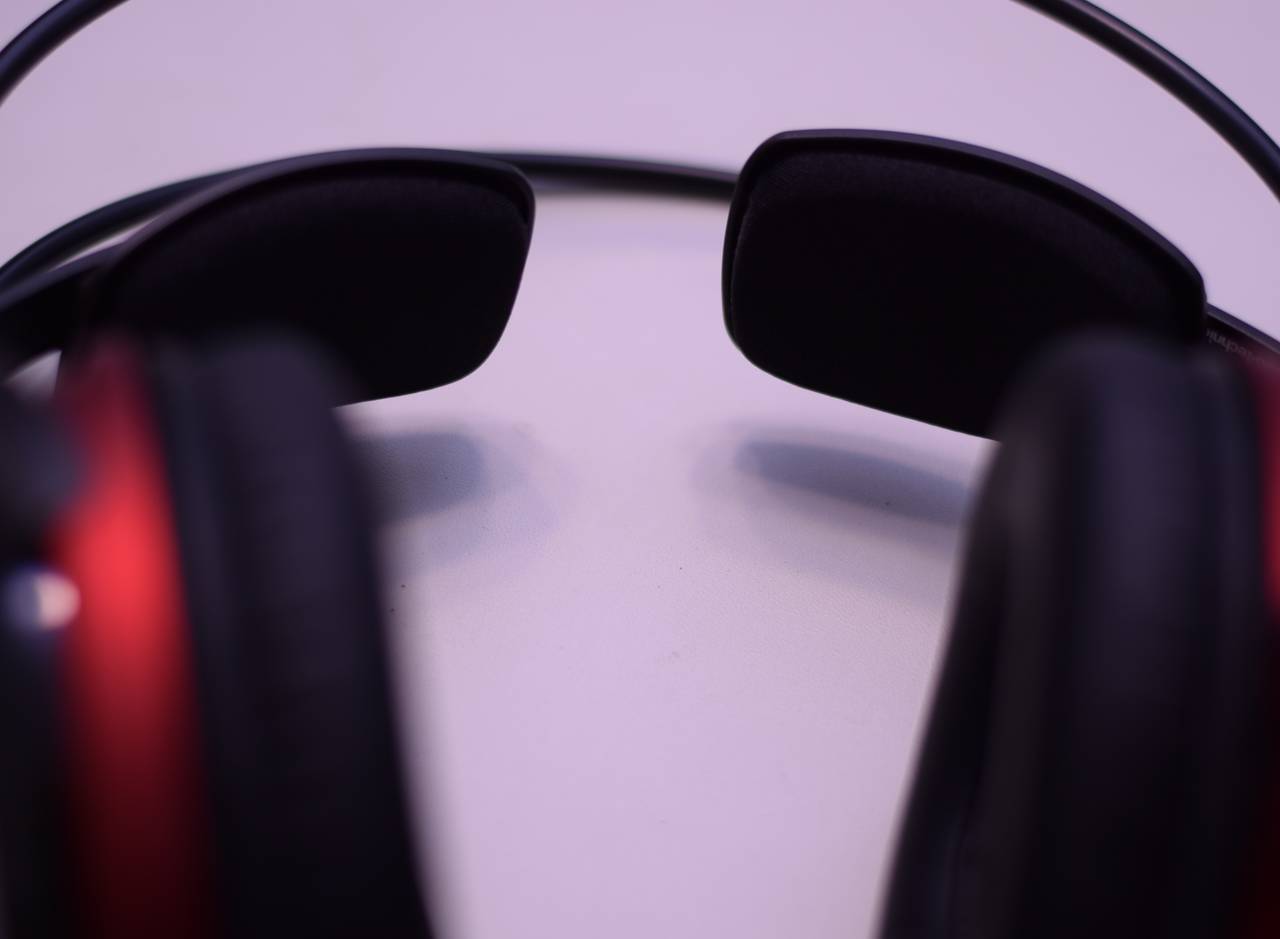 The other attention grabbing element is those 3D wings. At first, it doesn't seem like they should work - there's got to be some law of physics that Audio Technica has broken here on the ATH-AG1x. But it does work, and it's surprisingly comfortable. In fact, this is the first headset I've tested that also works for my wife, who has a very small head. Most headsets skew towards being comfortable for larger headed gamers, so it's refreshing to see a design that scales well from small to large heads. The motion of the 3D wings is also silent, unlike some other self-adjusting headsets I've used.
Overall, the comfort level of the ATH-AG1x is quite high. There's less pressure on the sides of my head wearing them than other headsets typically provide. The pressure on the top of my head is concentrated on the two wings, but the pads do a good job of distributing the force and keeping the overall pressure low.
One thing I will ding the ATH-AG1x on is materials. There's a lot of plastic here for a $300 headset. Every visible surface on these appears to be plastic, in fact.
Audio Technica ATH-AG1x Review: Audio Quality
Audio quality on the ATH-AG1x is excellent, as you would expect from an Audio Technica set. After some initial volume adjustments, (owing to, I believe, their higher impedence) music came through loud and clear. You're probably going to want to break out higher quality sound cards and audio sources in order to fully appreciate them, though. My dinky motherboard sound card and the little $5 USB sound card I normally use didn't really do the ATH-AG1x justice.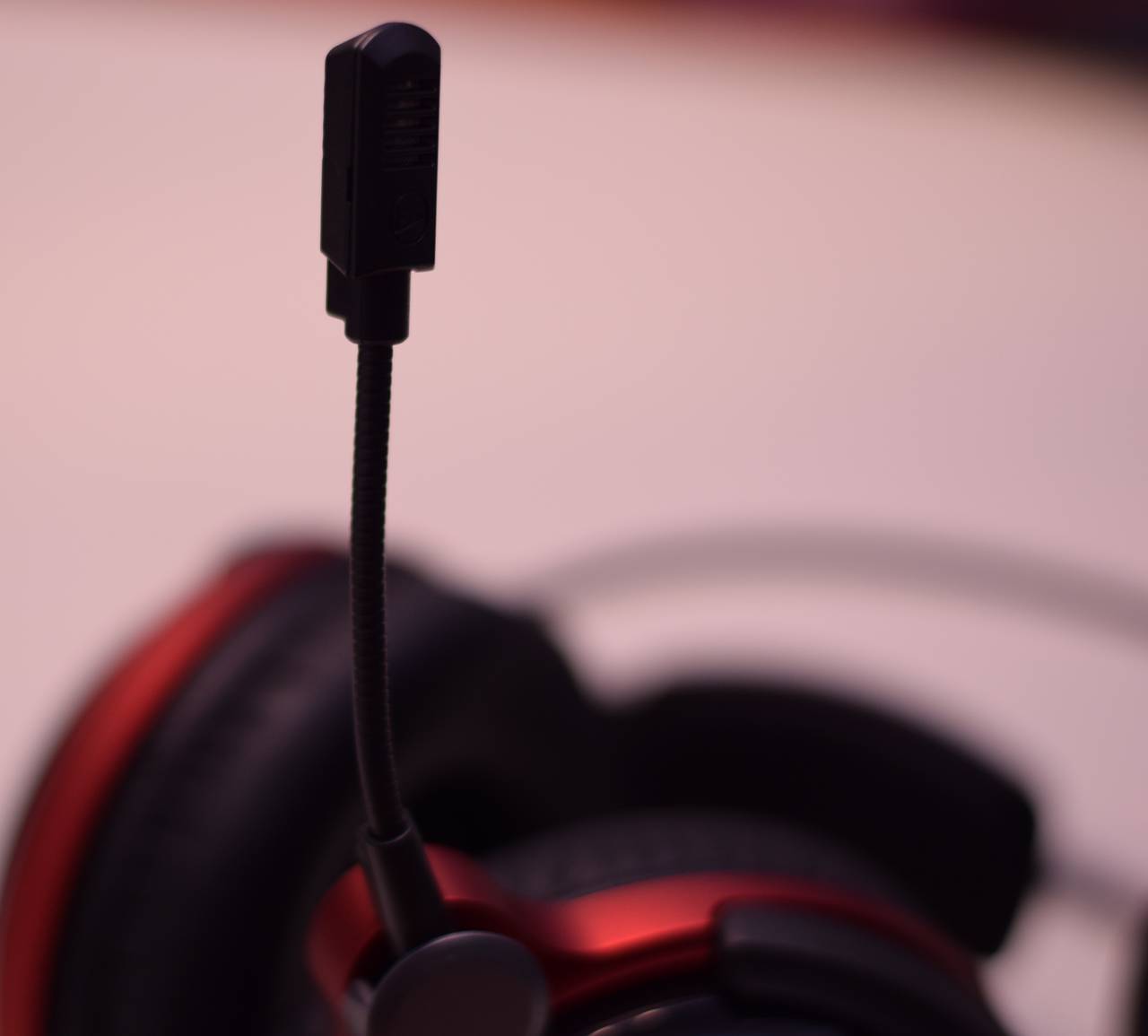 Recording with the microphone is crystal clear as well. I played some music out of a speaker near my desk during my test recordings, and the ATH-AG1x did the best job of rejecting ambient noise of all the headsets I had available to test. It's not perfect, and it does pick up some ambient sound (like my Logitech G-series keyboards/mice) but it definitely reduces the volume of these incidental noises.
Audio Technica ATH-AG1x Review: Final Thoughts